DLNA Certified™ STR-DA6400ES is top of the range Network A/V Receiver and new DH range: three fully updated models to supersede DG range
STR-DA6400ES – First Network Server Model
DLNA Certified™ STR-DA6400ES expands the world of High Definition entertainment in the living room. Digital Living Network Alliance (DLNA) lets you stream music, digital photos and video content stored in a compatible PC or home media server. In addition, the STR-DA6400ES as a server has the advantage of sending music digitally from analogue audio devices whether it is a vinyl, CD or tape to client devices, bridging the gap between your analogue content and digital devices.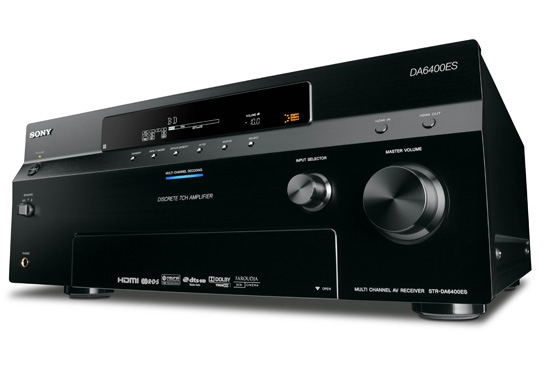 The STR-DA6400ES can also directly access the Internet radio service SHOUTcast®, which brings a multitude of musical possibilities straight into the home without requiring or having to turn on a PC. All audio signals, including Internet radio, can be distributed to up to three rooms simultaneously, whilst video can be sent to a second zone and controlled by a second zone GUI (Graphical User Interface).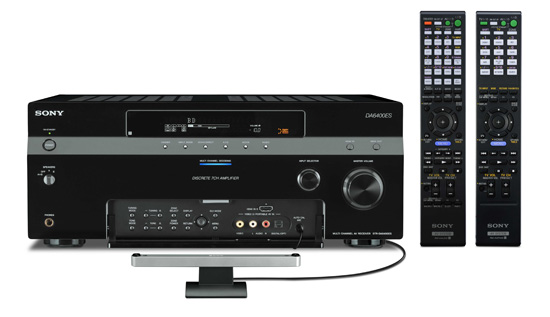 The 7.1 channel receiver has no fewer than six HDMI™ inputs, providing unparalleled flexibility. One HDMI input is mounted at the front for easy access, ideal for devices such as HD camcorders. The comprehensive HDMI connectivity on offer is rounded off by two HDMI outputs, all supporting 1080/24P, x.v.Colour and Deep Colour from Blu-ray Disc™.
Superlative Full HD audio capability is at the heart of the STR-DA6400ES's feature set. It brings cinematic quality sound to the living room with Dolby® True HD, Dolby Digital Plus, DTS® HD Master Audio and DTS High Resolution Audio decoding. This is expertly complemented by Sony's HD Digital Cinema Sound processing, which perfectly recreates the HD cinematic viewing experience at home.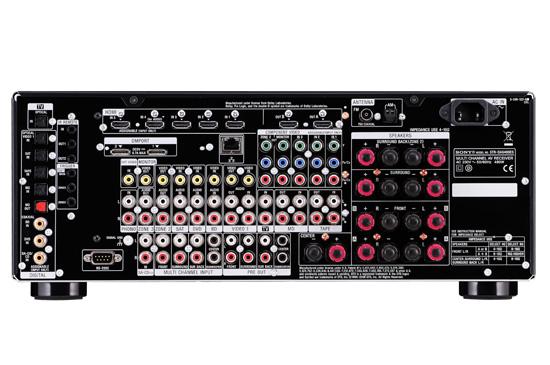 The Digital Cinema Auto-Calibration ensures a perfect final setup by fine-tuning the receiver's 7.1 channel output to your speakers, the room itself and even actual listening positions.
The STR-DA6400ES will be available in stores in May.
STR-DH Range: three new models
Three new receivers are to replace the existing STR-DG line-up: the STR-DH500, the STR-DH700 and the STR-DH800.
The STR-DH500 is a 5.1 channel receiver with 3 HDMI inputs and 1 output (switcher). It features Digital Cinema Auto Calibration and Digital Media Port, which allows you to release your music from your portable music players and PC via an optional adapter.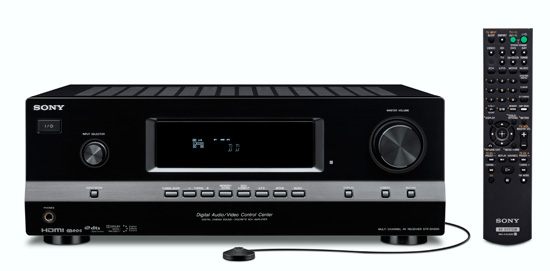 For those looking for more features, the STR-DH700 offers 7.1 channel with 3 HDMI inputs and 1 output (repeater). In addition to STR-DH500's specification, the STR-DH700 supports x.v.Colour, Deep Colour and bi-amplification. With bi-amplification, separate power stages drive the low frequency and mid/high frequency outputs. It also supports S-AIR – the wireless rear speaker solution from Sony that brings true flexibility and convenience to home cinema configuration.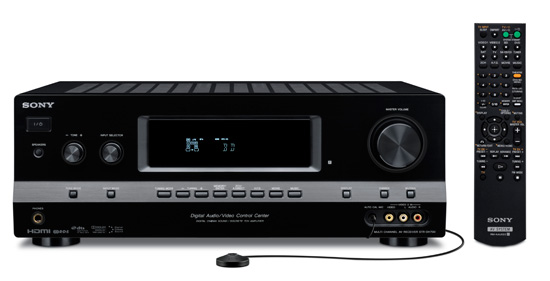 At the top of the DH range is the STR-DH800, completing the specification with 4 HDMI inputs and 1 output (repeater) and High Definition audio codecs Dolby True HD and DTS HD Master Audio.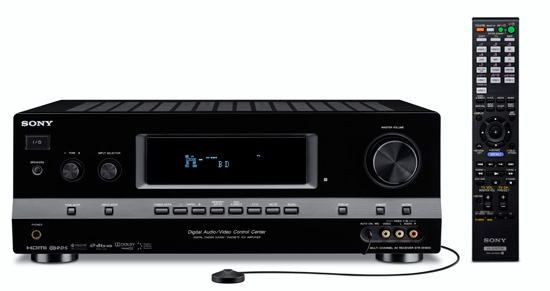 The STR-DH500 and the STR-DH700 will be launched in May, while the STR-DH800 will go on sale in July.
Source: Sony