Sony has revealed a new headsets specially designed for the needs of game lovers- DR-GA500 and DR-GA200, featuring 'triple enfolding' design for unrivalled comfort over long periods of wear.
Sony's DRGA500 offers 7.1 Dolby surround sound combining with Dolby Pro Logic IIx decoder and Sony Virtual Phones Technology for "convincing 7.1ch 3D surround effects". Both the DR-GA500 and GA200 headsets feature 40mm drive units for "outstanding sound quality with resonant, living bass and crisp high frequencies", and come with compact boom microphone,  to be in touch with your teammate. Sony says that the headphones are perfect for first person shooter (FPS) games, "where what you can hear is often as important as what you can see."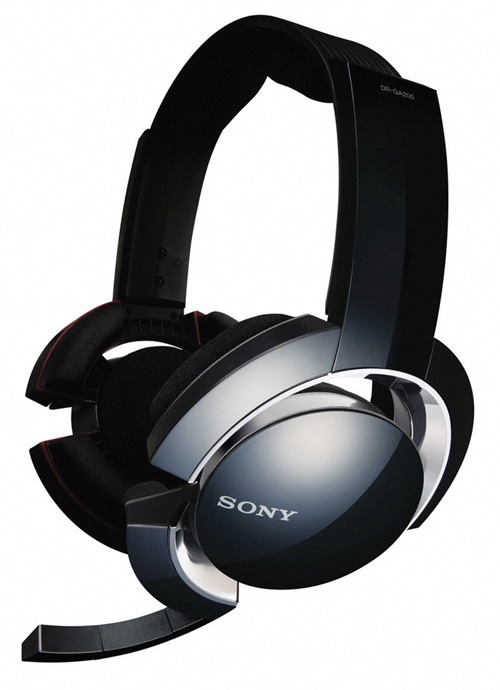 No information about availability and pricing, but Sony also announced that both model will be bundled with a a free copy of EA's Medal Of Honor first-person shooter.