Aluratek introduced the new "Bump" wireless/MP3 speaker line for streaming which includes four new products-  the AMS01F portable boombox, the AUWS01F USB transmitter with remote wireless speaker, the AWS01F boombox kit with separate remote wireless speaker, and the APS01F 3.5mm lithium ion portable speaker.
The new speaker line streams music wirelessly without the need of any special configuration or software, they are Mac and PC compatible, can be connected with MP3 players and other audio devices using a 3.5mm auxiliary audio output and are equipped with a Lithium-Ion Polymer battery that lasts up to six hours on a single charge. The first one – AMS01F portable boombox (MSRP $49.99) can plays music from an SD/SDHC card, has a built-in FM tuner, alarm clock, USB port, built-in Li-Ion Polymer battery and offers up to 4 hrs music on a single charge.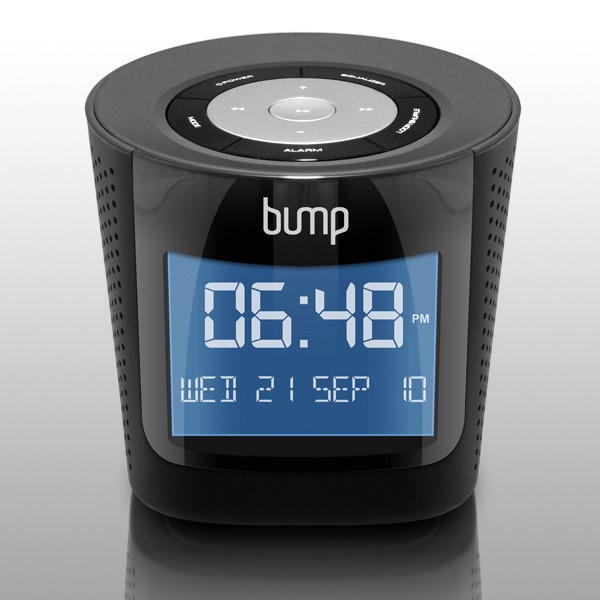 The Bump AUWS01F (MSRP $79.99) lets you play music from your computer anywhere in the house up to 60 feet thanks to its  2.4GHz wireless transmitter and  USB dongle.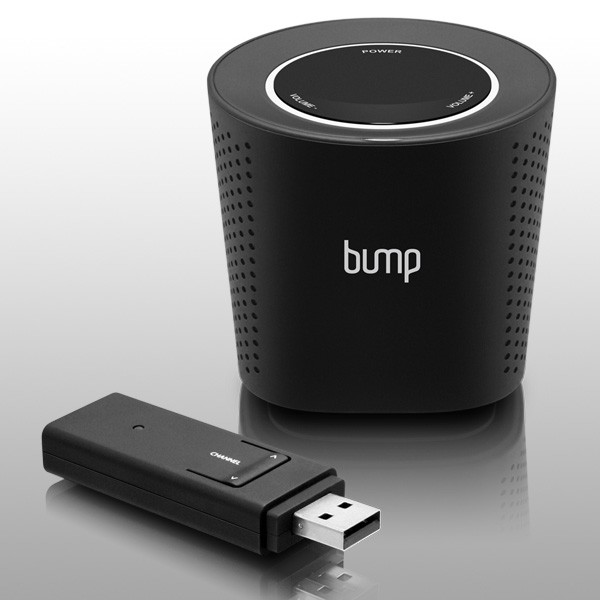 The next is Bump AWS01F (MSRP $99.99) which provides both a stand-alone boombox and remote wireless speaker as a kit and also offers plug-n-play from an SD/SDHC card, listen to the FM tuner or connect to an MP3 player and use the wireless speaker to listen anywhere.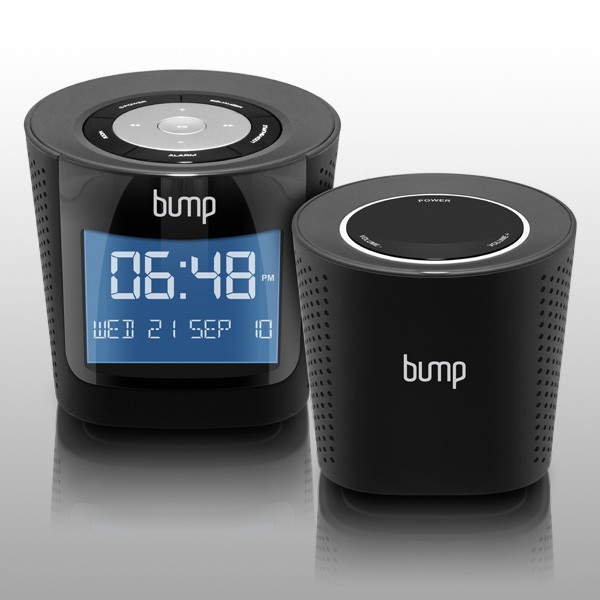 And finally is the Bump APS01F(MSRP $19.99) external portable speaker which is appropriate for your smartphoneor any other device with a 3.5mm connection.