Team Group has come up with two new USB flash drives that are ready to meet the stringent requirements of customers around the world. The flash drives combine capacity with an elegant design and will surely appeal to many people who need the conveniences offered by modern flash drives.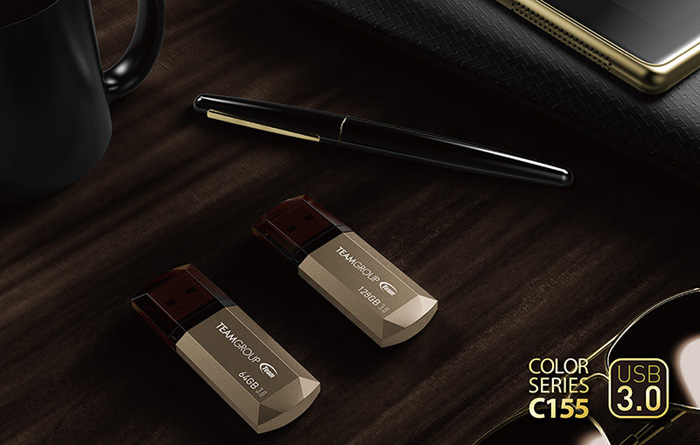 The drives are called C153 and C155 and share most of the tech specs they come with. They feature an aluminum unibody case that comes with an abrasively blasted surface that also features anti-fingerprint and anti-corrosion anodization. The chassis comes with a chiseled shape and thickness of just 7.1 mm with the thinnest part at the outer edge being just 2.95 mm thick, which creates a thin but stereoscopic feel when consumers holding it in hand. The flash drives also have a strap hole so you can use them with straps, which diminishes the chance of losing them. The only difference between the flash drives lies in the capacities offered, the colors and in the data transfer speeds – the C153 offers USB 2.0, 8 GB/16 GB/32 GB/64 GB of capacity and classic colors such as jazz silver, peach pink, knight black, ice blue and more. The C155 model is available only in premium monochrome gold but it offers USB 3.0 and 8 GB/16 GB/32 GB/64 GB/128 GB of capacity. Both models support Windows XP or newer and come with lifetime warranties.
No word on pricing as of now.
Source: Team Group