Pioneer has announced a pair of new audio systems which have integrated WiFi and offer Apple AirPlay-compatibility. CalledMusic Tap, these two systems can connect to your the home network, wirelessly or using Ethernet and supports DLNA 1.5, vTuner Internet radio, Pioneer's proprietary AirJam app for iPhone, iPod touch and iPad.
Offered as regular Pioneer model (X-SMC3-S) and Elite (X-SMC4-Elite) branded model, both are equipped with a 2-channel digital amplifiers and dual full range drivers. They also have 2.5-inch full-color LCD displays, allowing you to view details about songs, albums etc. and have an integrated pop-out dock for playback and charging your iPod and iPhone, as well as support a control app for iPod touch, iPhone and iPad. The systems will allow you to access your entire iTunes library and also will give you access to Pandora, iHeartRadio, and other music streaming services.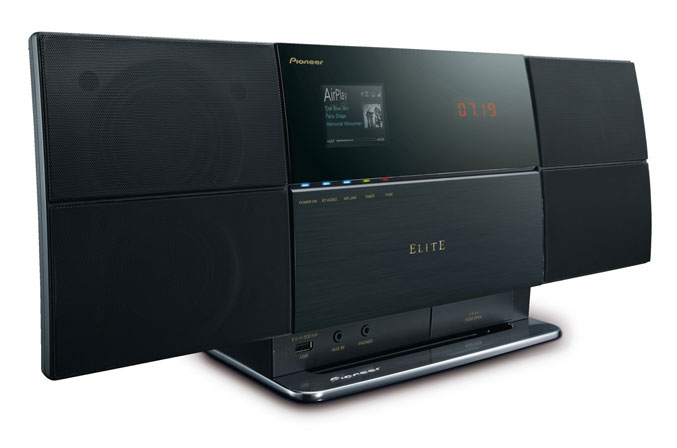 The systems also offer USB port for playback from thumb and flash drives, an auxiliary input for connecting other audio devices and headphone output. Both will be available in October,  the X-SMC3-S model will cost you, while the X-SMC4-Elite is set at $479 and is enhanced with a built-in Bluetooth.
Source: Pioneer