Turtle Beach brings a new premium gaming headset for the joy of PC and Xbox360 gamers. The company's new Ear Force DX11 7.1 Surround Sound System combines their X11 headset, designed for XBOX 360 audio and chat over XBOX LIVE , with the Ear Force DSS Dolby 7.1 surround sound processor to transform the X11 into a full Dolby digital surround sound headset.
The the X11 feature a black and white design motif with circum-aural acoustically-tuned ear cups with fabric-mesh cushions, a cushioned headband and long, adjustable boom mic. The headphones are powered by 40mm high-fidelity drivers with neodymium magnet, have frequency response of  30Hz – 20kHz, >120dB SPL @ 1kHz, weights 233g and comes with an extra-long 16-foot cable.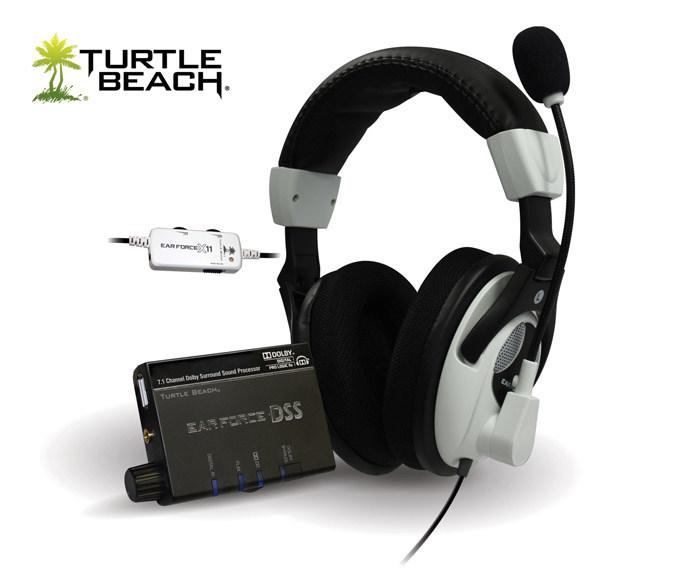 On the other hand, the Ear Force DSS 5.1/7.1 channel Dolby surround sound processor include a S/PDIF-to-analog converter,that can down-mix multi-channel audio from digital devices to 2-channel analog headphone output, allows easily connects to a game console or media player for Dolby 5.1/7.1 channel surround sound and the analog input can also be used to upgrade analog stereo audio sources to Dolby Pro Logic IIx for virtual surround sound. Other features includes a bass boost control, front panel USB pass-thru, that allows other USB devices to be connected for power or data and independent volume controls for game and voice signals to balance XBOX LIVE chat and game sound.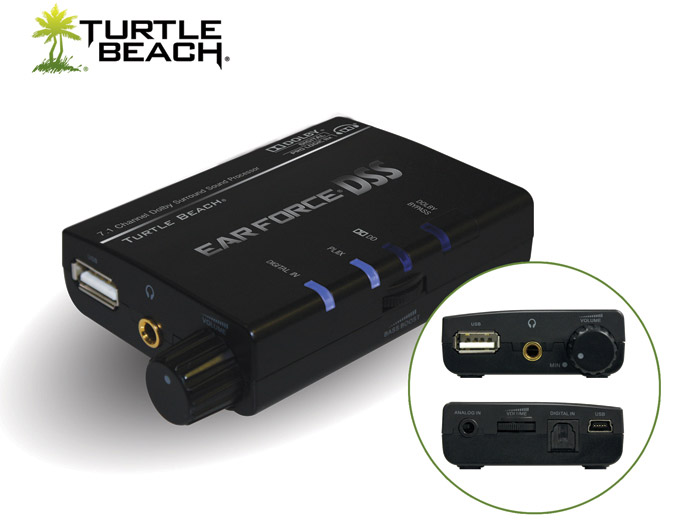 The Ear Force DX11 is available exclusively through BestBuy.com for $129.99