G24 Innovations (G24i), a global pioneer of Dye-Sensitized Solar Cells (DSSC), announced the first ever commercial shipment of DSSC photovoltaic modules to Hong Kong-based consumer electronics bag manufacturer, Mascotte Industrial Associates.
The shipment of modules to Mascotte marks an important milestone for G24i, making it the first commercial manufacturer of DSSC technology for mass consumer use in the world. The G24i photovoltaic panel will be integrated into a range of bags targeting the consumer market. The panel will harvest energy while used outdoors as well as in low light conditions indoors – a unique advantage of the G24i DSSC module – and repower mobile electronic devices such as mobile phones, e-books, cameras, and portable LED lighting systems. The G24i module is based on a technology invented by the internationally acclaimed chemist, Prof. Michael Grätzel, Ph. D, Director, Laboratory of Photonics and Interfaces at the Swiss Federal Institute of Technology (EPFL) in Lausanne.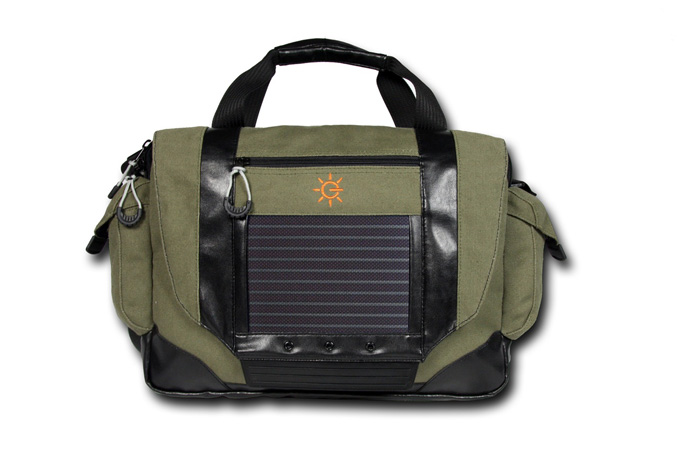 G24i first acquired a license to manufacture the technology in 2006, with unlimited worldwide distribution rights. Since then, G24i has pioneered the development of a breakthrough, low-cost, roll-to-roll manufacturing process which can support a range of diverse applications for the technology. Mascotte will display the different styles of bags for the first time at the Hong Kong Electronics Fair, on October 14. It expects that the first commercial designs will be available to consumer from Concord Keystone and Scratch Tracks by December.
Commenting on the announcement, G24i's chief executive officer, John Hartnett, said "We've achieved this milestone through a sustained focus on transforming a highly promising technology from the lab to mass production, such that it can be applied to a variety of commercial opportunities. Our strategic partnership with EPFL, our research initiatives with industry leaders, and our investment in a proprietary roll-to-roll manufacturing process, have enabled G24i to achieve this breakthrough. Our goal is to deliver the future of mobile energy by personalizing solar power, which we will achieve by remaining at the forefront of design and development of this revolutionary light-harvesting technology."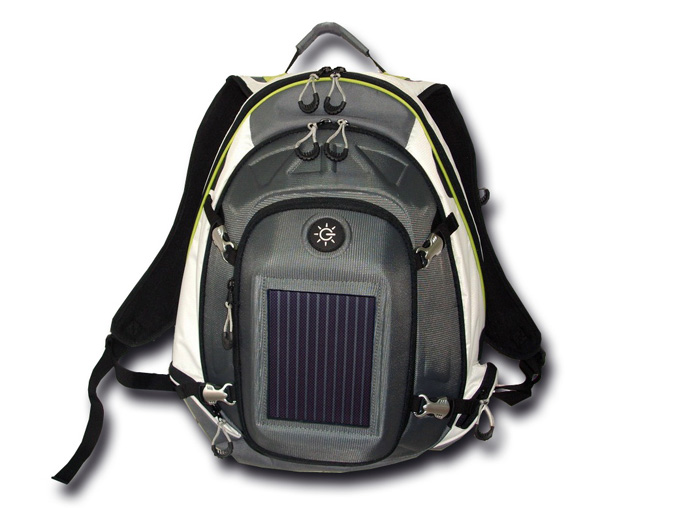 Hartnett further added, "With this shipment we are sending a clear signal to OEM and electronics manufacturers that the lightweight, flexible G24i DSSC module is a highly differentiated product that will help them meet the rapidly growing needs of eco-conscious consumers. Our modules can easily be integrated into a wide variety of consumer products, and offer significant potential for cost reduction and enhanced value, as well as lowering the carbon footprint generated by such products".
Commenting on G24i's achievement, Prof. Michael Grätzel said, "I offer my heartiest congratulations on this splendid success which rewards years of hard work. I am grateful to the whole G24i team for overcoming the numerous challenging technical problems to produce flexible DSSCs for commercial clients in a roll-to-roll process for the first time. I look forward to our continued collaboration."
Today's announcement is the first of a number of commercial partnerships under active development. As G24i builds its manufacturing to mass production levels, the company is focused on expanding the DSSC product portfolio through R&D and partnerships with other consumer product manufacturers. G24i will announce shortly its "Power Up Your Products" program allowing developers to use DSSC in their products and applications. Under the program interested partners will be allowed to sign up online at www.g24i.com.
Source: G24 Inovations, Businesswire