SANYO has revealed today the world's first waterproof camera – DMX-CA100,  capable to shoot Full HD videos to a depth of 3 meters underwater for up to 60 minutes and  meets the IPX8 standard based on JIS C 0920 waterproofing guidelines. The DMX-CA100 will be launched at the end of June 2010.
The Dual Camera Xacti comes with new high-speed 14 mega-pixel CMOS sensor and new video processing engine, enables capturing up to 22 photos at 7 frames per second (in 2M Continuous mode), as well and Full HD videos in MPEG-4 AVC / H.264 format,  allows videos to be handled on a computer or the Internet using a single file, just like a still photo.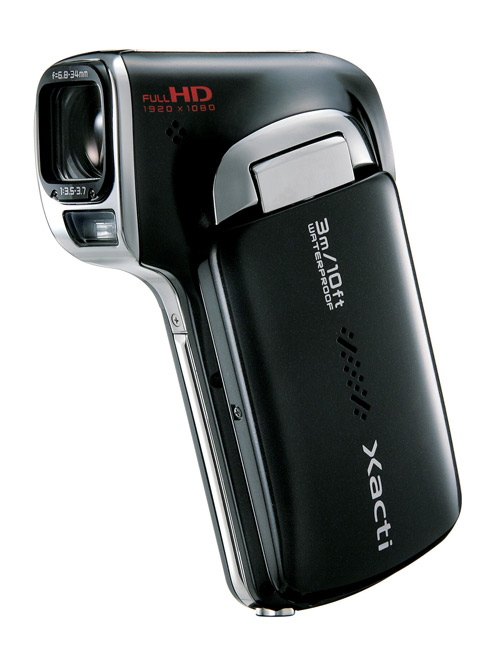 The DMX-CA100 also has a "Double Range Zoom" feature for zoom operation while filming video: offers an extensive range of video capture from wide angle to telephoto zoom for distant scenery, with a up to 12x (40 mm to 480 mm; 35-mm film basis). With a touch of the Zoom Range Button, the "Double Range Zoom" technology allows users to effectively switch between two zoom ranges, a Wide Mode (40 mm to 240 mm) and a Tele Mode (80 mm to 480 mm), just like alternating between two lenses with different zoom ratios, which changes the size of the video capture area on the image sensor.

Other features includes Digital Image Stabilizer" and "Face Chaser Function" for videos, SDXC memory and Eye-Fi cards supports, mini HDMI port, USB port, which can also be used for recharge the camera  and separate photo and video capture buttons for easy operation underwater.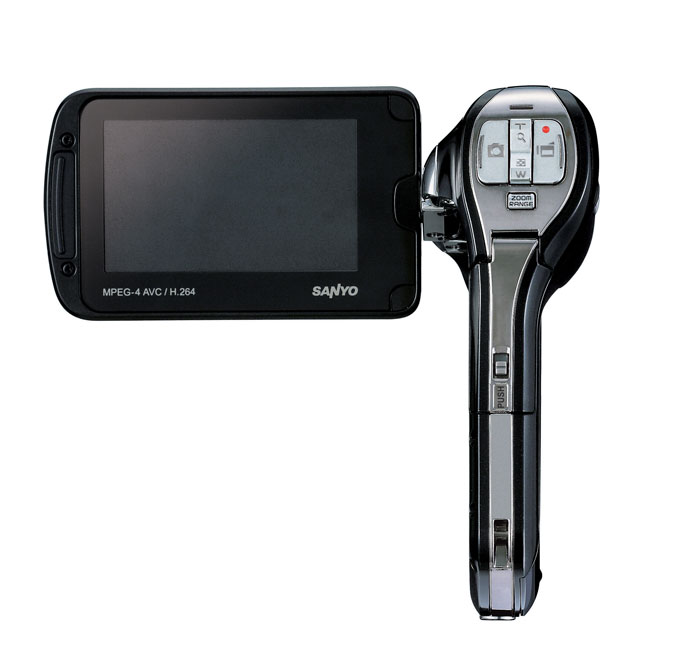 "In order to further enhance the concept of "a Dual Camera that can be used anywhere and anytime," SANYO is now introducing this new Dual Camera Xacti model. It enables people with active lifestyles to capture high resolution photos just like a regular digital camera and Full HD videos in all kinds of outdoor situations, not just in the city, but also at the beach or at the mountains. With its waterproof design, the DMX-CA100 offers a Dual Camera model that is both handy and reliable for active outdoor living, daily activities, and leisure pursuits."