Taiwan-based computer hardware manufacturer Micro-Star International Co (MSI), has launched the Z68A-GD80 (G3) mainboard, which as they says, is the...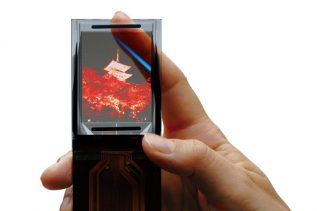 TDK Corporation has begun mass production of its see-through,passive matrix type 2.4-inch, QVGA (240 x 320) organic EL display, codenamed...
Asus today reveals a new interesting device, which they claim is the world's first wireless HDMI kit that allows streaming...
The company Greenliant Systems has announced  as they claim World's first industrial-grade single-package SATA SSD. The new drive called NANDrive...
The company AdvanceTC presents to the world as they claim the World's first pocketable Windows7 microcomputer with integrated telephony, called...
Eurocom claims that is the world's first company which offer up to 24GB on its Panther mobile workstations. The two...
Sony today unveiled the world's first 16.41 "Exmor R" back-illuminated CMOS image sensor, specially developed for mobile phones.  The new...