Announced today,  the Canon PowerShot SD4000 IS Digital ELPH camera is the first of the Digital ELPH series to offer a high-sensitivity system, known as Canon's HS SYSTEM, with a CMOS sensor and bright f/2.0 lens, helping for better shooting in low-light conditions.
Offering 10-megapixel back-illuminated CMOS sensor, DIGIC 4 image processor, 3-inch LCD display and 3.8X optical zoom with optical image stabilization.  Capable to capture HD movies,  the new camera has also high-speed burst rate capture with 8.4 frames per second and a new Super Slow Motion movie function which captures a subject at 240 fps. For connectivity there are USB and an HDMI output connector.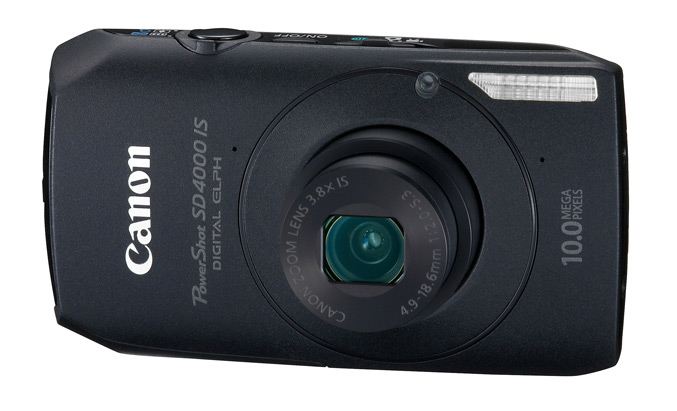 Scheduled to be available at the end of May, the Canon PowerShot SD4000 IS Digital ELPH camera retails for an estimated price of $349.99. Along with three different color variations: red, black and silver,  there will be an exclusive, limited edition white PowerShot SD4000 IS model.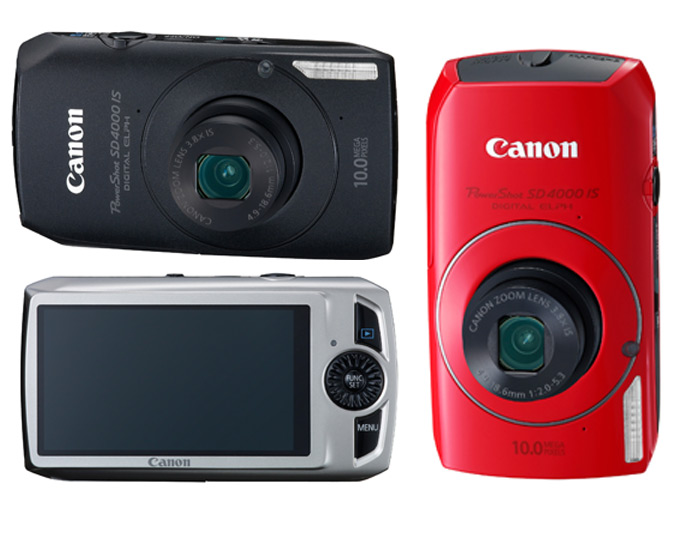 "With the introduction of the new PowerShot SD4000 IS, Canon is putting the power of high-quality photography in an ultra-compact size to amplify the experience and quality customers see when shooting with a Canon camera," said Yuichi Ishizuka, executive vice president and general manager, Consumer Imaging Group, Canon U.S.A. "The two functions in the HS SYSTEM allow our customers to capture the clearest pictures in any setting, resulting in more of a professional look."
Features
A 3.0-inch wide angle (28mm equivalent) wide screen LCD allows for easy on-camera previewing and reviewing of menus and images.
A 3.8X optical zoom with optical image stabilization helps to ensure images will be clear and how they were meant to be captured.
Support of the high-spec SDXC memory cards with the maximum storage of two terabytes (TB) in SDA standard.
Eye-Fi memory card connectivity, where wireless data can directly transfer to PCs.
New scene modes, such as miniature and fish-eye effects help to increase overall creativity.
Smart Shutter technology, which automatically takes pictures when a person smiles or winks; resulting in less re-takes.
Source: Canon