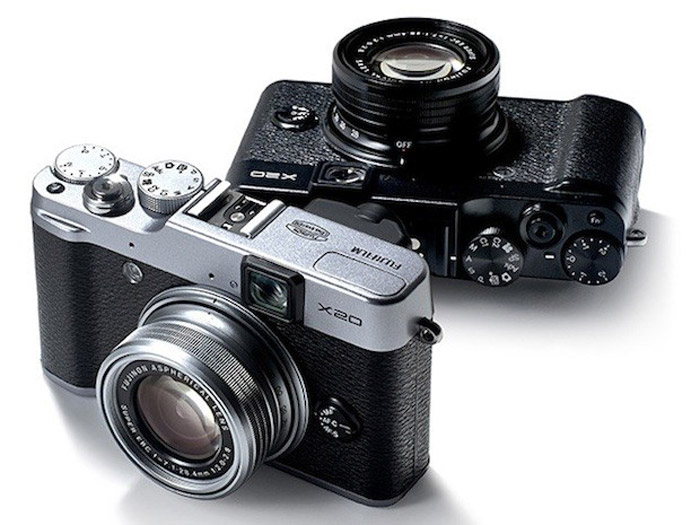 Well-known camera maker Fujifilm has announced two new vintage cameras at CES 2013 – the X100s and X20. Both of them build upon the X100 and X10 models, but keep the design that Fujifilm customers well know. The cameras will be available in black and black/silver colors to choose from.
The X100s model features Fujinon lens with a fixed focal length of 23 mm and aperture value of f/2, a 16.3 MP X-Trans CMOS II APS-C sensor, an electronic viewfinder that comes with a 0.5-inch OLED display that features 2.36 million pixels, and EXR Processor II that increases resolution by approximately 25 per cent and reduces noise by 30 per cent. In addition the camera comes with focus peaking and the Digital Split Image function that makes use of easy focusing thanks to two different pictures with different focus. Finally the X100s presents a hybrid focusing system too and improved speed and accuracy when compared to its predecessor.
The Fujifilm X20 is a more budget-oriented model and hence it comes with fewer functions and features. It still comes with a 12 MP X-Trans CMOS II sensor, 4x zoom lens, aperture value of f/2-f/2.8, an advanced optical viewfinder, and an electronic viewfinder that comes with a LCD panel with 1.44 million pixels. The X20 also supports Full HD video recording at 60 FPS.
The Fujifilm X100s and X20 will be available for purchase in March 2013. The X100s will sell for USD 1300, while the X20 will be yours for USD 600.
Source: Fujifilm