Fujifilm today introduced a new compact digital camera from its FinePix F-Series, the FinePix F600EXR model which is equipped with 16 MegaPixel EXR-CMOS sensor with new EXR Auto mode and Motion Detection technology and FUJINON 15x super Wide-Angle (24-360mm equivalent) lens.
The F600EXR model has rubberized black body coating with 3.0-inch 460K resolution LCD display with 160° viewing angles on the back  and comes with several improvements in comparison with its predecessors, like an advanced EXR Auto mode with a Motion Detection capability, delivering a higher ISO to ensure the subject is captured with reduced blurring, or if no subject movement is identified, the FinePix F600EXR automatically keeps the ISO lower and uses image stabilization to reduce noise. The camera also offers high speed auto focus (as fast as 0.16 seconds) and high speed continuous shooting (up to 11fps for 32 frames) and has an improved built-in GPS with a Landmark Navigator feature.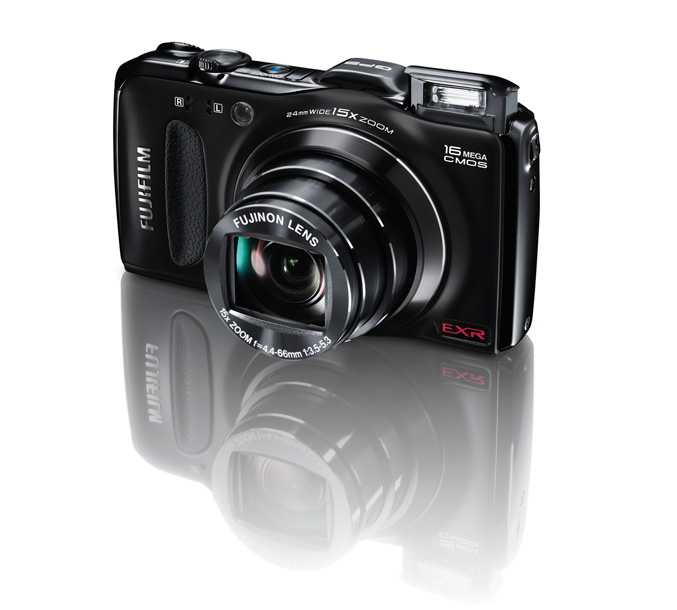 The camera is capable of full HD 1080p movie shooting with stereo sound and a high speed movie option for freezing fast moving action at up to an incredible 320 frames per second. The Intelligent Digital zoom feature assesses areas of contrast within an image and applies selective processing to the sections of the image where sharpness can be boosted without lowering image quality. It also offers ISO sensitivity up to 12,800 (S mode only), built-in flash, HDMI output, Raw file format, Motion Panorama mode and a selection of film simulation modes.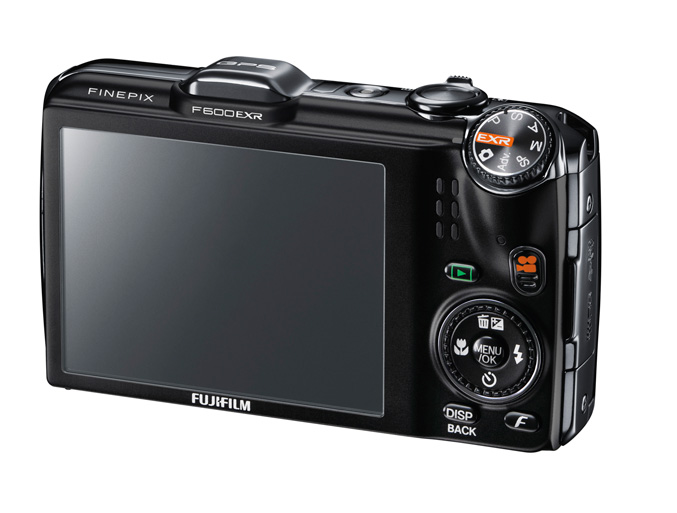 The FinePix F600EXR will go on sale in October 2011 at a retail price of $349.95.
Source: Fujifilm