The Fujifilm X-Pro1 digital camera was first unveiled at CES 2012 two weeks ago and despite the March launch, photography fans in Japan will be able to purchase it starting February 18.
Everyone else unfortunately will have to wait until March 2012.
The new X-Pro1 device is the first Fujifilm mirrorless interchangeable lens camera. The 16-megapixel camera features a hybrid viewfinder, which allows users to switch between an optical viewfinder (OVF) and electronic viewfinder (EVF) quickly. Retail price is approximately 1930 USD for the camera body only which is quite expensive.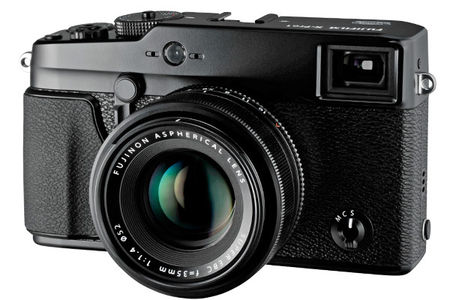 As to the lens the XF 18mm f/2 R Fujinon lens or XF 35mm f/1.4 R Fujinon lens cost approximately 710 USD each while the XF 60mm f/2.4 R macro lens is selling for about 774 USD.

Source: VR-Zone