The Japanese digital camera maker Olympus has come up with two new superzoom digital cameras – the Stylus SP-820UZ and the Stylus SP-720UZ.
The two new cameras belong to the DSLR camera family and come with up-to-date specs. First they both come with 3-inch displays and 460k pixel densities and offer 14 MP sensors. There are differences too as you might expect from the different product names and they can be found in the lens and the battery. The Stylus SP-820UZ comes with 22 mm lens and offers 40x optical zoom (equivalent to 22-896mm lens on a 35mm camera) and is powered by two AA batteries, while the Stylus SP-720UZ offers 26 mm lens with 26x optical zoom (equivalent to 26-676 lens on a 35mm camera) and gets powered by a rechargeable battery.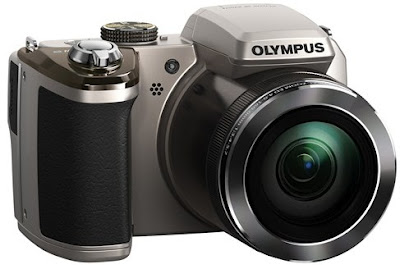 The cameras also offer all latest digital camera features and Olympus software and technologies such as DUAL IS, Super Resolution, Beauty Mode, Magic Filter and others.
The Olympus Stylus SP-820UZ will cost 330 USD and the Stylus SP-720UZ will sell for 230 USD when the cameras become available in late September 2012.
Source: Techcinema.com