Canon unveiled five VIXIA high definition and six standard definition camcorders, which are available in a variety of different recording formats, including Flash Memory.

The new Canon HD camcorder line include the Canon VIXIA HF S10 and VIXIA HF S100 Flash Memory Camcorders, Canon VIXIA HF20 and VIXIA HF200 Flash Memory Camcorders, and Canon VIXIA HV40 HDV Camcorder.
The new standard definition Canon camcorder for 2009 include the Canon FS22, FS21 and FS200 Flash Memory Camcorders, Canon DC420 and DC410 DVD Camcorders, and the Canon ZR960 MiniDV Camcorder.
Highlighting the list of new features is Canon's newest and most sophisticated image processor, DIGIC DV III. The new HD processor is featured in select VIXIA models and delivers stunning color reproduction, clarity and enhanced noise reduction. The newly upgraded processor's high-speed engine powers a variety of other new camcorder features including: 8.0 Megapixel photo capture, Genuine Canon Face Detection Technology, and an advanced Auto Exposure system.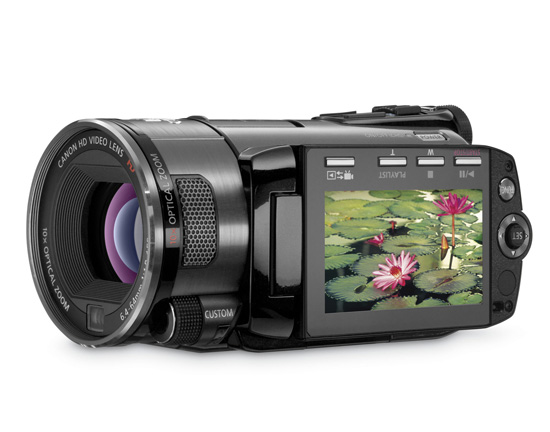 Also new to Canon's video line-up is Video Snapshot Mode, which enables users to capture the highlights of a once in a lifetime trip, or a family milestone, with the same ease as taking photos. Consumers can now record a series of four-second video clips, and along with supplied software which includes various background music compositions, blend in background music to create an exciting movie that will hold everyone's attention.
There are no pricing and release schedules available yet. Via the Canon site.
Source: I4U News