Transcend Information, Inc. (Transcend®), a worldwide leader in storage and multimedia products,  introduced its new 8-inch Digital Photo Frame with 2GB of internal memory and support for today's most popular types of memory cards. Featuring a large ultra high resolution screen, the PF830 is capable of displaying digital photos with the same sharpness and rich colors as high-quality prints.
Attention-getting 8-inch screen
With its smooth contoured shape, lustrous gloss finish and subtle etched hexagonal pattern, the PF830's modern design is a perfect match for any home décor or personal style. The PF830 also features an extra-bright 8″ digital LCD panel with an extremely high 800×600 resolution and 4:3 aspect ratio that displays digital pictures with minimal distortion, allowing photography enthusiasts to accurately showcase their favorite shots with true-to-life brilliance and clarity.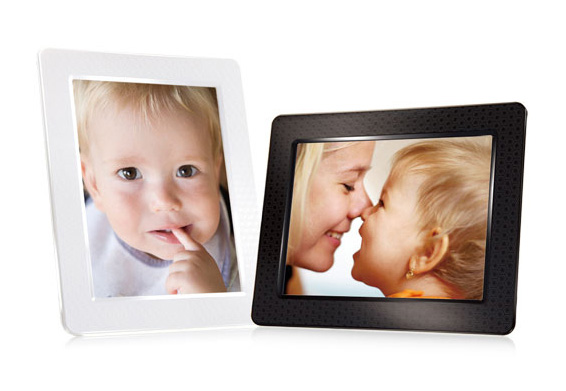 Vast picture storage capacity
The PF830 conveniently displays videos, photos and music from a variety of sources: USB flash drives, memory cards, or the Photo Frame's own on-board memory. With a generous 2GB of internal memory, the Photo Frame enables users to store and display up to 9000 digital pictures—without even having to use a memory card. The PF830 accepts SD, SDHC, MMC, CF, microSD, M2, MS, MS PRO, MS Duo, MS PRO Duo and MS PRO-HG Duo cards, and with its advanced auto-play feature, users can instantly browse photos or videos right when they plug their digital camera's memory card into the Photo Frame.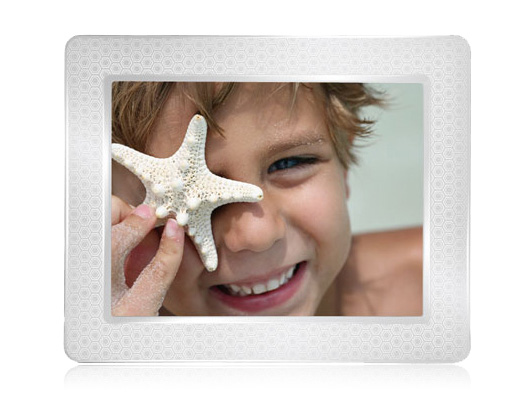 Loaded with features and a user-friendly interface
The PF830 is equipped with an Automatic Orientation Sensor (AOS) and an adaptive on-screen interface that automatically adjusts pictures and menus to portrait or landscape position. The Photo Frame also features Transcend's exclusive NaturaTone (intelligent skin color processing) modes that guarantee photos look their best. Now available in black and white, the PF830 has a sleek design, intuitive graphical user interface, plus calendar, alarm and clock functions that make it a stylish and versatile way to keep those precious moments alive.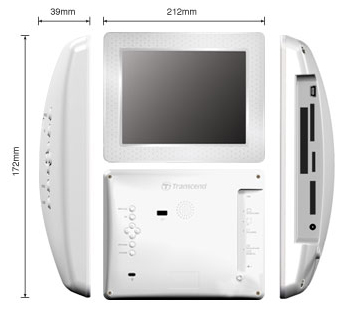 Source: Transcend