Artic Cooling has introduced a new line of headphones for every need, which include seven models from basic, mediocre to high-quality and professional with price range between $8.45 to $66.55.
The ARCTIC SOUND P-Series headphones come with a 2 year limited warranty and will be  available in September 2010 and the models are as follow:
The ARCTIC SOUND P131 model is the typical basic "office" model with its compact and simplistic design, featuring 40mm drivers, microphone, adjustable headband, cushioned ear pads,  In-line audio controls for volume and microphone, bending-resistant cable, gold-plated 3.5mm standard connector and you can get them for $8.45.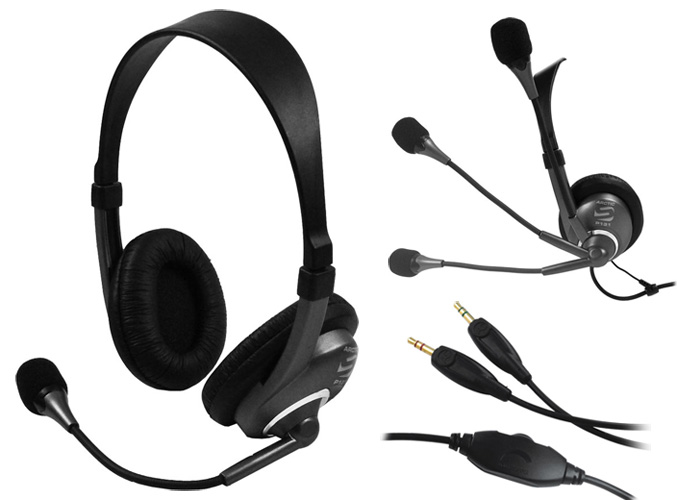 The next are ARCTIC SOUND P201 and ARCTIC SOUND P261 both have a similar design, have flexible earcups, adjustable head band, foldable microphone, gold-plated 3.5mm jack (P201) and an in-line audio remote for adjusting volume and muting microphone. The difference between these models are that, the P261 is connected via USB and the sound is transmitted digitally, also in-line remote control contains buttons to manage volume level, microphone and sound muting. As the manufacturer define them: "ideal for call centers, music, internet phone, and frequent online conferencing".  The prices – $13.45 for p201 and for ARCTIC SOUND P261 USB $29.65.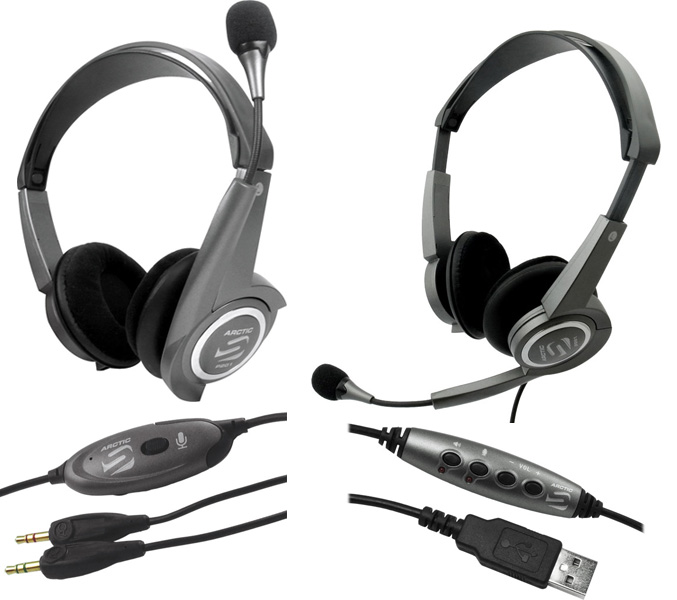 "For Music and Movie Lovers",  that's the slogan for ARCTIC SOUND P301 & ARCTIC SOUND P321 close type headphones, they featuring eather-cushioned earcups, a high-fidelity 50mm driver,  that can "accurately reproduce ultra-low frequency sounds and deliverer superb audio quality", a retractable microphone, adjustable headband, they can be defined as  headsets for everything.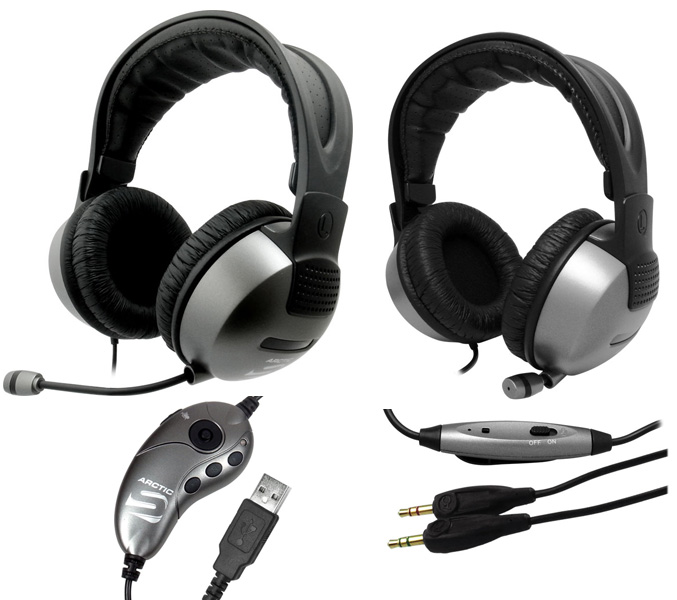 The difference between P301($26.95) and P321 is again their connector and in-line control panel – gold-plated 3.5mm connector and in-line control for volume and mute for 201, and USB connection and  an advanced in-line remote control with one-touch  buttons for P321($43.45).
The next are gamers friendly ARCTIC SOUND P531 5.1 channel surround sound gaming headset, which have four individual drivers and integrated vibration units in each earcup to provide true surround sound with extra sensation. They features foldable design with premium soft fabric and ultra-thick cushioned earcups, which are reversible and have 90-degree swivel mechanism for optimum comfort and padded adjustable headband. The P531 uses USB connection for "pure digital audio straight from the source without much distortion", have integrated microphone and an illuminated remote control for tune up each drivers individually. " From enemy footsteps, to grenade explosions, gamers can experience everything on a whole new level with this headset." This will coast you $66.55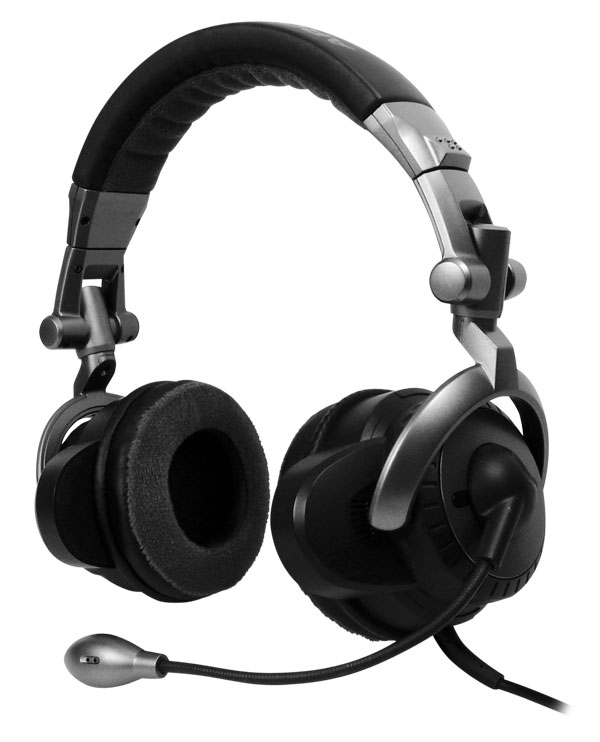 Last but not least are the ARCTIC SOUND P281 DJ headset priced at $26.95, which contains a 50mm drivers, adjustable and padded headband, which upper side is made of artificial leather "to emphasize its stylish appearance, while the underside headband contains netted nylon for sweat absorbing. Overall,  do you find any similarities with P531, if yes then will skip the headband features…The highly insulated earcups have leather lining and soft cushion for comfort and thanks to its circumaural design wraps firmly over the ears and provides a high level of noise isolation. The headset has a gold-plated standard 3.5mm plug and also comes with a 6.3mm adapter for wide compatibility." It is able to make dynamic and 3-dimensional sound for DJs to do their music mixing. It can handle high volume level; hence it is suitable to use in disco surrounding."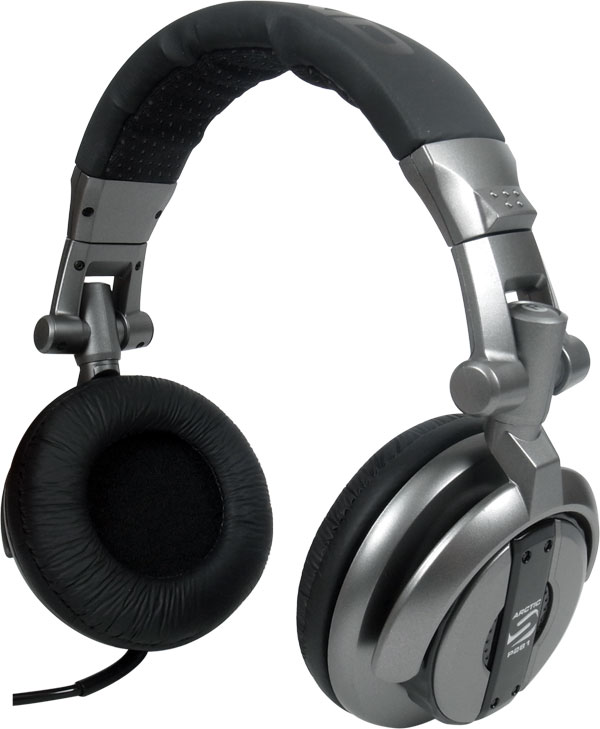 The ARCTIC SOUND P-Series headphones come with a 2 year limited warranty. They are available in September 2010 with the following MSRP:
ARCTIC SOUND P131 -3.5mm jack $8.45/5.95€
ARCTIC SOUND P201– 3.5mm jack $13.45/9.95€
ARCTIC SOUND P261 – USB $29.65/21.95€
ARCTIC SOUND P301 -3.5mm jack $26.95/19.95€
ARCTIC SOUND P321 -USB $43.45/31.95€
ARCTIC SOUND P531 – USB $66.55/49.25€
ARCTIC SOUND P281 -3.5mm jack with 6.3mm adapter $26.95 /19.95€