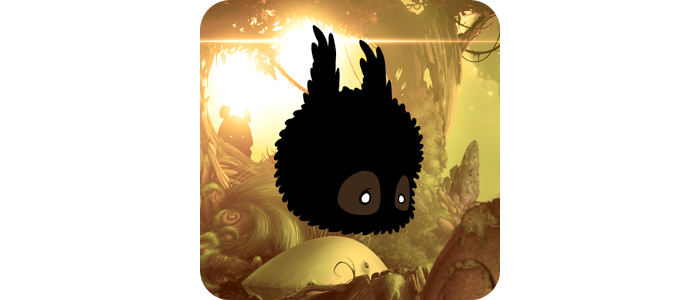 BADLAND is not just a game, BADLAND is much more than this apart from being a free Android app that you can find on Google Play.
BADLAND takes you to a fantasy world full of strange alien trees, plants and animals, all situated in gorgeous forests. The goal is to lead one of the inhabitants – a strange but cute black being with two small hands that also act like wings – to the end of the levels in order for it to find the whole story behind this very beautiful but strange and dangerous world.
This game has much more than a story to it as you will be immersed in addictive game play due to several reasons – the really beautiful world that you will see, the lack of annoying music, the fluent and smooth game play and perhaps most importantly the really fun traps and dangers that you will meet. Another plus is that the game automatically remembers your progress so you won't have to start from the very beginning each time you die – and you die when you get stuck somewhere and you exit the screen as the picture always moves to the right and to the right and to the right and you must be faster than it.
You can find BADLAND here on Google Play. You will surely enjoy it and it is free!