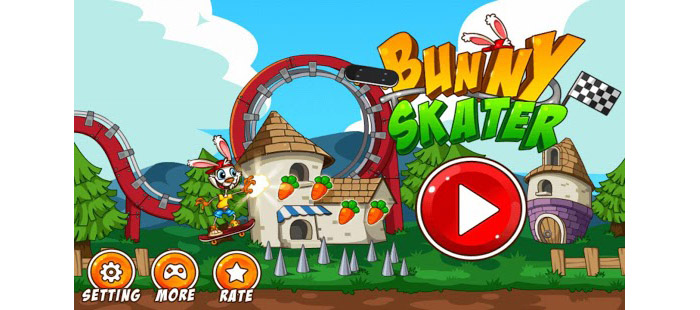 Bunny Skater is a new free app that has been gaining attention lately and this is the reason why this fun game has almost climbed Google Play to the top. Why is this so?
First the game is small-sized, coming in at just 4.66 MB, which means you can quickly get the game even if you have a slow Internet connection. The real reason is the game play though – the game is simply lots of fun. You have to guide the skating Bunny through many obstacles that include stairs, rocks, thresholds and others with the goal for the rabbit not only to survive but also to collect as many carrots as possible because Bunny loves them and they give him energy in the form of power-ups. The game is also easy to play as you need to tap on just two buttons to play the game – the first one accelerates Bunny, while the second button makes the animal jump. Enter three beautiful skate worlds and conquer 72 challenging levels while complying with the laws of physics.
You can get Bunny Skater here.