Cooler Master has prepared new gaming hardware for all dedicated gamers. Offering the new Sentinel Advance 2 mouse and the new Speed Rx mouse pad the company outfits gamers with everything necessary for the most intense computer battles.
The Cooler Master Sentinel Advance 2 is truly a new gaming mouse. Featuring the most advanced laser sensor, the Avago 9800, Sentinel Advance 2 is capable of over 8000 DPI. This is coupled with an ultra low lift off distance (LOD) to provide gamers with the ability to perform actions in a split-second. This ultra low LOD allows gamers to quickly reposition their mouse without the fear of sending the mouse cursor flying off to undesired areas of the screen. Other features of the new mouse include 128 KB of onboard memory for profile storage and management, customizable color LEDs, a large palm grip, on-the-fly DPI adjustment, and a modular weight management system.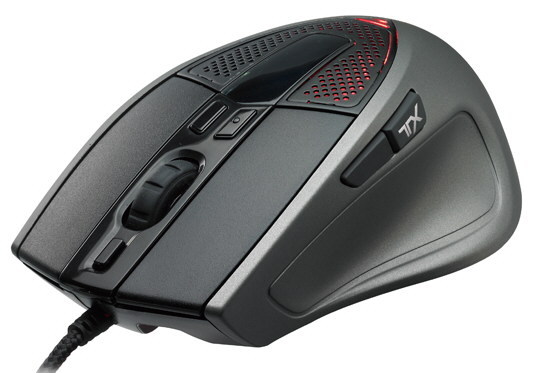 The other new offering – the Speed Rx mouse pad is built of nano fibres that are specifically designed for high end gaming grade optical sensors, but works equally well with laser sensors. The nano fibres create a surface that reduces drag and improves overall tracking. Being just 5 mm thick the new mouse pad also provides a cushion that helps reduce fatigue and a triple layer heat bonding process greatly lengthens the useful life of the Speed Rx. On the other side the new mouse pad is coated in an anti-slip grip to keep it positioned as desired.
The new Sentinel Advance 2 gaming mouse and the new Speed Rx mouse pad will be released by the end of March 2012 and will cost 60 USD and 20 USD accordingly.

Source: Techiser.com