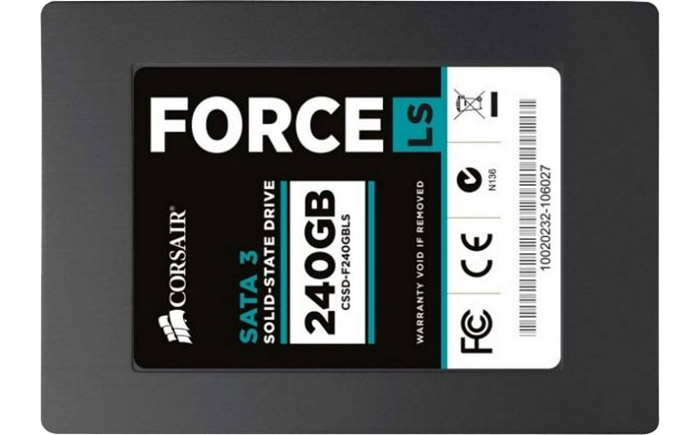 The famous US maker of high-end memory and SSDs Corsair has announced that it will release a new line of budget SSDs soon under a new company line, known as Force LS.
At first the new line will have three models only with capacities of 60 GB, 120 GB and 240 GB. All drives will feature the usual 2.5-inch form factor as well as 7 mm of thickness and will support SATA 3.0. In addition they will include a Phison controller and MLC NAND flash memory, made by Toshiba.
The Force LS drives reach 535 MB/sec of write speed and 555 MB/sec of read speed and feature support for TRIM and SMART technologies as well as Garbage Collection technology. The 60 GB model will sell for USD 70, while the 120 GB and 240 GB models will cost USD 110 and USD 200 respectively.

Source: Corsair