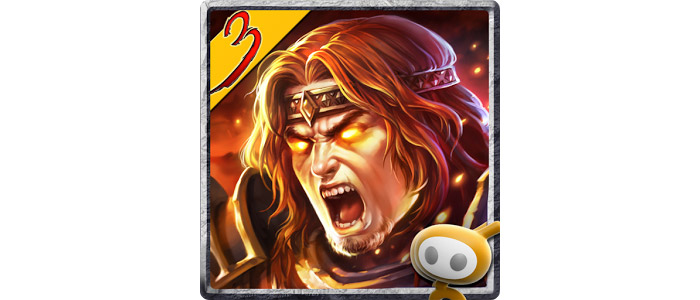 Sometimes it is hard to find a really serious game on Google Play but if you look hard enough you will succeed in this mission. Once you do you will realize that you can turn your Android device into a newer version of your PC where you have played massive gaming hits such as Diablo or FEAR.
Eternal Warriors 3 is a game that will make you feel the same way. The app is relatively large at nearly 100 MB but the space required and time invested to download and play this game will be well spent. Eternal Warriors 3 strongly resembles massive hits such as Diablo and Torchlight and will take you to a fantasy world where you will fight hordes of zombies, undead and bad guys. Of course you will have a few heroes to choose from and you can find better gear along the way that will allow you to upgrade your equipment. But this is not everything – once you complete a level or two you will find out that this app is actually a MMORPG that will allow you to complete quests along with many other players from around the world. All this is wrapped in nice graphics and sound that make this game a certain winner.
The best news is that you can have Eternal Warriors 3 for free on Google Play. You can find the game right here.