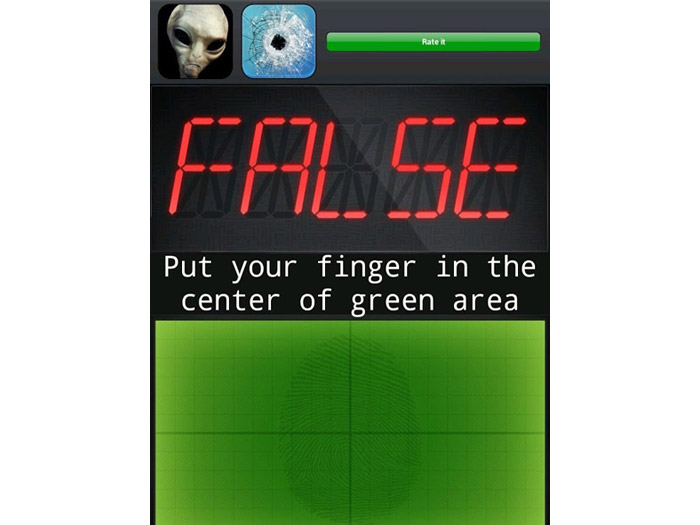 Finger Lie Detector is a free new application by Just4Fun that has been climbing the Google Play store ladder rather quickly. Released on August 23, the app can currently be found in the Top 5 apps for Android.
And there's a pretty good reason for this. Finger Lie Detector is an innovative application designed for fun and pranks – you can easily become a prophet to your friends who knows everything about them or you can get them in funny situations where everyone will laugh. Just install the application and make them use it!
Finger Lie Detector works like a polygraph and pretends it knows whether your friends tell the truth or not. They must answer a question after which the app displays a fingerprint scanner and pretends to scan your friends' fingers. It then displays TRUE or FALSE. You can control which result to be displayed. Of course you must know the true answers before they answer the questions – otherwise it won't work. The app is free and ad-supported so expect it to install a few search shortcuts on your mobile device but you can easily remove them later.
You can get Finger Lie Detector right here.