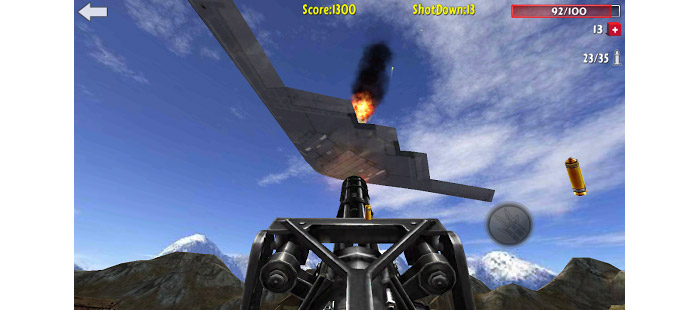 Flight & Gun 3D is a game for those who love to aim and shoot. Here you will have both and plenty of them!
As the title suggests you will be involved in a lot of shooting and aiming. You are a single machine gun position, which is being attacked by enemy aircraft all the time. Shoot down the enemy aircraft and survive for as long as you can. Fortunately you have unlimited ammo and health on the way – it floats in the air and all you have to do is… shoot it to make it yours.
All in all the game is fun and it does not take long to grasp it. Graphics and sound are cool too so you will not be disappointed. Just don't expect sophistication from the game because there is none.
Find Flight & Gun 3D on Google Play.