The Japanese I-O Data company, known for making a wide range of electronic devices plans to release a new line of USB 3.0 flash memory sticks by the end of May 2012.
The new line will be known as TB-3X and will be represented by memory sticks with dimensions of 23 x 60 x 8 mm hidden within metallic chassis that will come in red, silver and gold colors. The USB connector can also be nicely accessed via the built-in slider mechanism.
The I-O Data TB-3X series will offer flash drives with capacities of 8 GB, 16 GB, 32 GB and 64 GB and will feature read speed of 75 MB/sec and write speed of 25 MB/sec.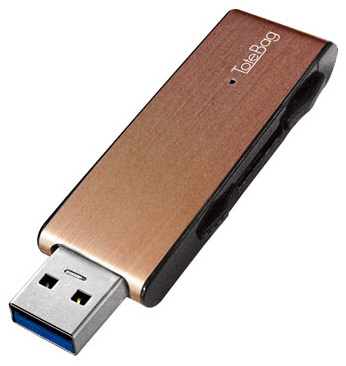 As to the pricing the novelties will cost between 35 USD and 195 USD with the 8 GB selling for 35 USD, the 16 GB for 65 USD, the 32 GB model for 121 USD and the most spacious 64 GB flash drive for 195 USD.
Source: Gadgetfolder.com