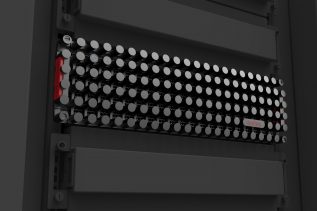 The US maker of various memory solutions SanDisk has surprised its customers with a new all-flash based storage system called...
The US company has announced a 10 TB flash drive that boasts an impressive memory bandwidth of 6.7 GB/sec....
Toshiba Corporation take a lead over Intel with production of new NAND flash memories, which are made using 19nm process...
Toshiba today announced the launch of highest capacity embedded NAND flash memory module yet achieved in the industry. The new...
Intel Corporation announced today a new addition to its award-winning lineup of high-performance solid-state drives (SSDs): the Intel® X25-V Value...
SanDisk Corporation  announced that it has begun shipping its next-generation flash memory-based solid state drives (SSD) for netbooks, offering high-performance...
Samsung Electronics will start mass-producing PRAM (Phase change RAM) in June....