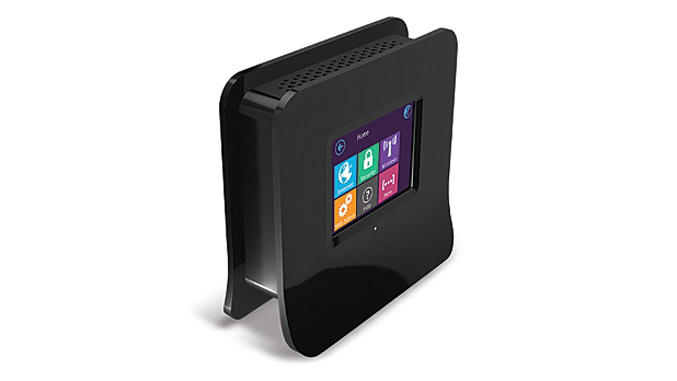 Have you ever needed Wi-Fi but you don't know how to configure your Wi-Fi router? This is surely an unpleasant situation but every day thousands of people are forced to experience frustration, anger and helplessness when dealing with this matter. Thanks to the efforts of Securifi – a Japanese network gear company – this may be over sooner that expected.
Securifi has launched a truly interesting device – the world's first touchcreen wireless router. Called Almond, the device offers a really intuitive interface that gets you up and running in a few minutes with no need for software or Mac/PC to configure the router!
The Almond comes with a 2.8-inch 320 x 240 TFT LCD touchscreen, two MIMO antennas, support for Wi-Fi 802.11b/g/n and industry standard WEP/WPA and WPA2 security. In addition the wireless router also comes with a unique security key that has been pre-configured at the factory so users can have a secured Wi-Fi network the moment they turn the router on. The Almond is also capable of eliminating loopholes with WPS that other routers suffer from.
The router has been highly praised by the hardware press and the like. Currently available in the US the router will be on the market in Japan soon with worldwide availability expected sometime in 2013.

Source: Securifi