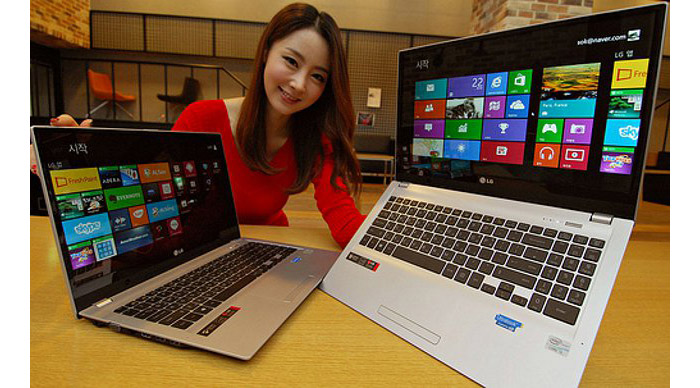 LG has announced a new ultrabook – the U560 – another member in the growing family of ultrabooks with large displays.
Indeed the U560 features a large for the ultrabook standards display of 15.6 inche s and sports an optical drive, a SSD/hard drive combo for storage and an Intel Core i5-3337U processor at 1.8 GHz (2.7 GHz in Turbo Mode). Unfortunately LG did not share any other details on the display except that it is an IPS one that will offer vivid colors but to somewhat compensate for this every person who purchases the U560 will get a carrying bag, a wireless mouse and a 16 GB SD card.
The LG U560 also offers three USB 3.0 ports and a HDMI output but all these options and the larger display make the ultrabook a bit heavier at 1950 grams and larger than most other ultrabooks.
The ultrabook will be available in South Korea as of now but pricing is unknown. LG may release the U560 around the world later on.
Source: Electronista.com