Logitech releases white Touch K400 keyboard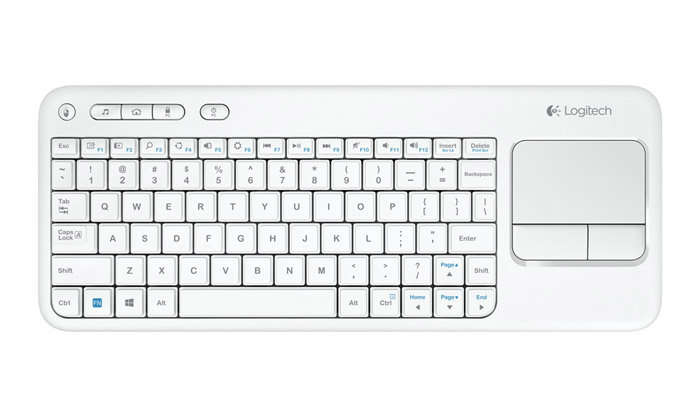 Logitech has proudly announced that a special white version of its popular Logitech Wireless Touch Keyboard K400 will hit the market in September. The new keyboard will come with the same technologies found in the regular Logitech Wireless Touch Keyboard K400 and will include a built-in touchpad and long-range wireless and plug-in connectivity. In addition the built-in touchpad allows the user to command his/her PC from a distance without the need for a mouse.
The new keyboard is perfect for use in the office or at home and can even be stored in a vertical position. The keyboard will become available in the US and Europe this September for a price of USD 39.99.
Source: Logitech