The popular PC peripherals maker Logitech is back with a new solar-powered keyboard that is known as Logitech K760.
Designed specifically for the Apple Mac and iOS systems, the Logitech K760 is perhaps the first keyboard that can be charged with indoor lighting only thanks to integrated solar cells. A fully charged battery for that matter can last for up to three months with 8 hours of daily usage thus providing enough energy to the keyboard in even completely dark areas. The Bluetooth connection also eliminates keyboard wiring allowing the user to place the keyboard and use it the way s/he sees fit.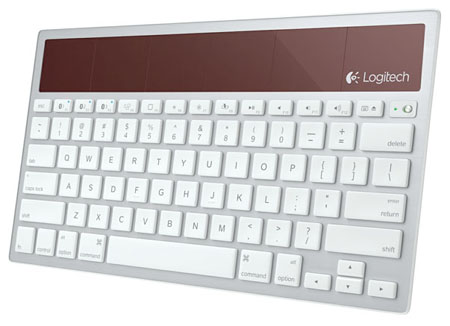 The Logitech K760 keyboard also provides a number of special Apple-style functions such as Mission Control, iOS Home, brightness, play/pause, mute, volume, and eject, and a hardware on/off switch making the life of any Apple user a bit easier.
The Logitech K760 will be available in Europe and the USA in June for 79.99 USD apiece.
Source: Techfresh.net