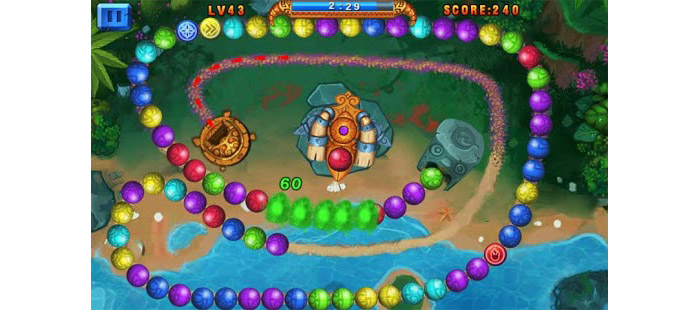 Marble Legend is a relatively new but nice addition to Google Play. This is a game that prompts you to shoot colored balls, match them and earn points. Things are not so simple though as you need to use skill and thought in order to succeed.
Is this one any good? Yes, it is. It comes with addictive game play that will keep you in front of your Android device. The game is really challenging so don't expect to score high or play for a long time. You operate a colored ball cannon that shoots balls at a chain of balls with various colors; the chain moves towards you and once it touches you, you are history. Match balls with the same color and eliminated them. Shorten the chain and live longer! Music is also nice and so is graphics so you will likely have fun with this one.
Get Marble Legend on Google Play here.