Microsoft is usually associated with software products and only recently with smartphones but the company also makes various interesting pieces of hardware. The latest such piece has been shown at the on-going MWC 2015 and comes to us under the Universal Foldable Keyboard brand name. There's no need to say that this is a keyboard after all.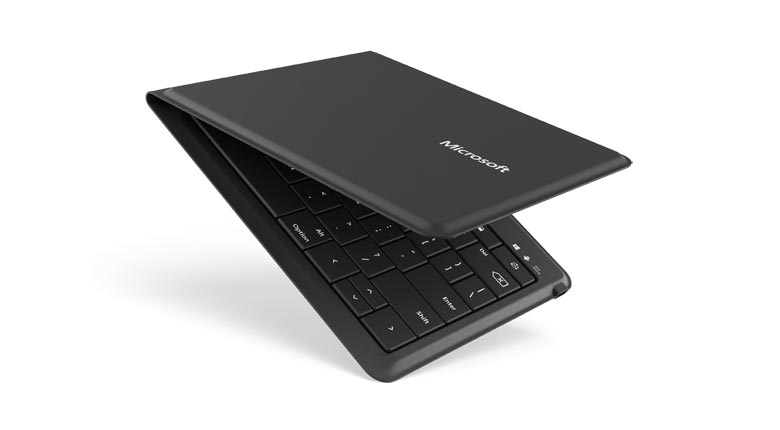 The Microsoft Universal Foldable Keyboard has a few tricks here and there that will nicely surprise you. The new wireless keyboard uses Bluetooth technology and comes in a lightweight chassis, which measures 147.6 x 125.3 x 11.5 mm that allows any user to put it in tight spaces. Moreover the keyboard is also foldable which cuts the size mentioned in half. The keyboard is powered by a battery that has enough charge to last for three months before there's any need for it to be recharged. If you fold the keyboard it will automatically power down and there's a pair of magnets too that allow the keyboard to remain in this position. In order to appeal to the largest number of users possible the new Microsoft keyboard can be used with various mobile devices running Android, iOS and Windows Phone as well as with regular computers with Windows or Mac OS. Finally the Universal Foldable Keyboard is made of a water-resistant material so everything is okay if you happen to spill something on the keyboard.
The Microsoft Universal Foldable Keyboard will be available this summer for a price of USD 99.
Source: Microsoft