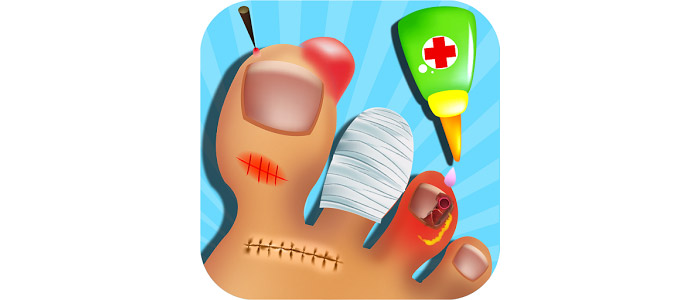 Nail Doctor is a game that will bring most fun to your children rather than you. It belongs to the "doctor" games and as expected will let you practice your doctor skills on patients.
This time you will heal bruised, broken and cut nails, fingers and toes. Just like in other games here you also get a number of tools and medicines that you need to apply in a strict order so that you can get the result that you want. If you don't know what to do the game will give you a hint in the upper right corner. The music is childish while the graphics is cartoonish. In a few words nothing new here.
Nail Doctor will surely bring joy to your children as it is a game that is easy to play and understand. If interested you can find it here on Google Play.