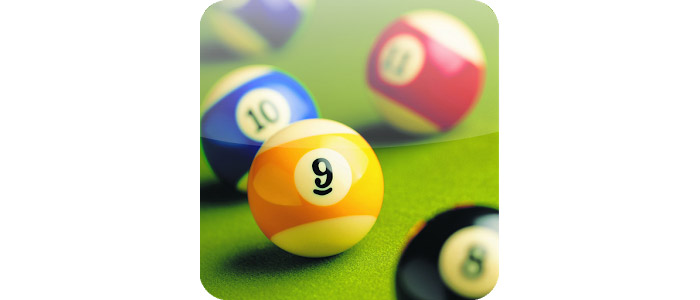 Pool is one of the most popular games in the world but if you don't feel like going out and playing a game at your local bar you are in luck – just get your Android device and download an application such as Pool Billiards Pro.
Quite clearly this is a pool game and that's pretty much it. The gameplay is much similar to what other such games offer – there are a few modes that you can choose among and as expected you can play against the computer or human players online, which is nice. Once you run the game you will see that it is a simple application and it does not offer stellar graphics, a ton of music or sounds and a few more features that you can see in other pool games such as the direction of the ball when you plan to strike it at a certain angle and more. This by itself does not make the application bad – it is just simpler than other similar games and if you want to play a quick pool game without much tinkering with options and gameplay then this game might be the right one for you. In addition it is really small-sized so it won't take long at all to download it and start playing.
Pool Billiards Pro can be yours for absolutely no money on Google Play. Get it now here!