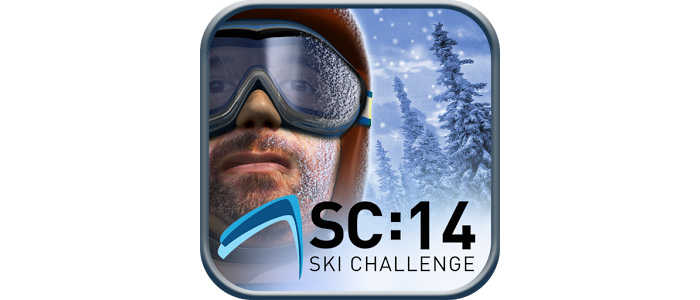 Winter is here and it's time to go skiing! What if you like winter sports but you don't want to go out in the cold and get wet in the snow? Then try Ski Challenge 14 – a free Android application that will turn you into a professional skier in no time.
Ski Challenge is all about skiing and quite naturally you will ski being a professional skier who enters tournaments of all kinds. Perhaps this is the place to say that the game relies heavily on an Internet connection that will allow you to compete with people around the world while at the same time you will also be able to buy new equipment of fix broken stuff for real money. As to the game play this app does deliver – you will be treated with nice 3D graphics, cool colors and sound that completely fits the skiing atmosphere. In addition you will have the chance to visit famous ski resorts where important ski competitions take place.
The game has some peculiarities though and one such is the selection of country you will compete for. Just make sure that you understand the language as we chose Germany. Well, some of the text later on in the game was in German so we could not understand a word and even worse we did not know how to change it. One more thing – the game relies on your device sensors as you will have to tilt it in order to navigate your skier. Unfortunately the game is sensitive so it will be difficult at first to play the game.
All in all Ski Challenge 14 is a fun game if you love winter sports and especially if you have the real money to upgrade your equipment, the nerves to tilt your Android device in order to play the game. In all other cases you may pass on this one with no regrets.
You can find Ski Challenge 14 for free on Google Play here.