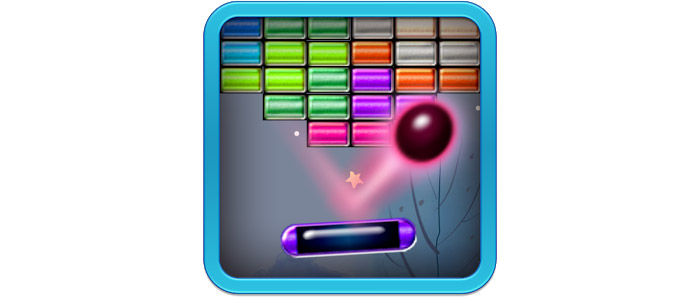 Smash Brick is not a new idea and does not bring anything new to the table but this free Android game brings back fond memories… in case you've played the earlier versions of the same game dating back from the 1980s and 1990s. In case you haven't here's the deal – you must keep a ball in the air and destroy bricks – the ultimate goal is to get all bricks destroyed so that you can complete the level.
There are some perks though – if you are lucky and fast enough you will be able to make your board sticky, but there are others which are plain bad – they make the board you use smaller, hence more difficult to reflect the ball. There are others that eliminate the current effect too – so besides addictive game play you should apply some strategy too.
The rest of the game could be familiar to you – nice colors and nice sound that may become repetitive after a while, and a number of levels that you must complete. This is pretty much it but Smash Brick has some smashing fun inside so you can try it and know you got nothing to lose.
Smash Brick is right here.