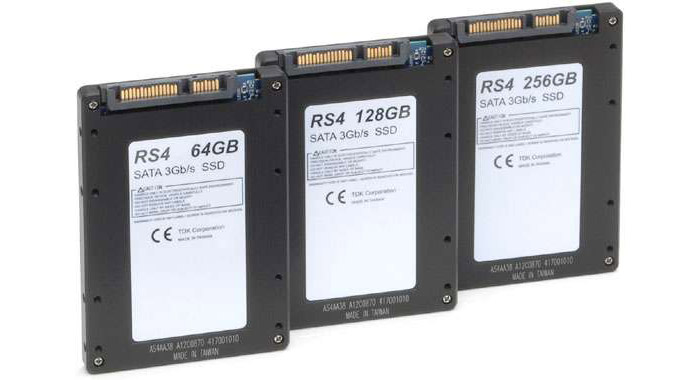 The Japanese corporation TDK has announced a new line of 2.5-inch form factor SSDs – the SDG4A. The new SSD line is suitable for industrial applications and provides ultimate reliability in extreme conditions.
The new SSD line will shortly be available in three capacities – of 64 GB, 128 GB and 256 GB but a more spacious 512 GB model will follow a bit later. A peculiarity of the new SSD line is that it is based on an in-house TDK GBDriver RS4 controller. As expected the new SSDs offer all technologies related to this kind of storage, namely S.M.A.R.T., 128-bit encryption and an internal battery that can power them in case of power loss but lack internal DRAM or other kinds of cache in order to further increase reliability. The quest for extreme dependability has hit other specs too – the SDG4A line supports SATA2 and reaches 180 MB/sec of read speed and 130 MB/sec of write speed.
Another technology that is worth mentioning is the integrated smart static wear leveling algorithm that averages the read and write process over all blocks in the memory area thus prolonging the life of the installed eMLC NAND flash memory. Thus users of this SSD line can rest assured that their SSD will last for a really long time.
The TDK SDG4A line will soon be commercially available but as of now the pricing is still unknown.
Source: TDK