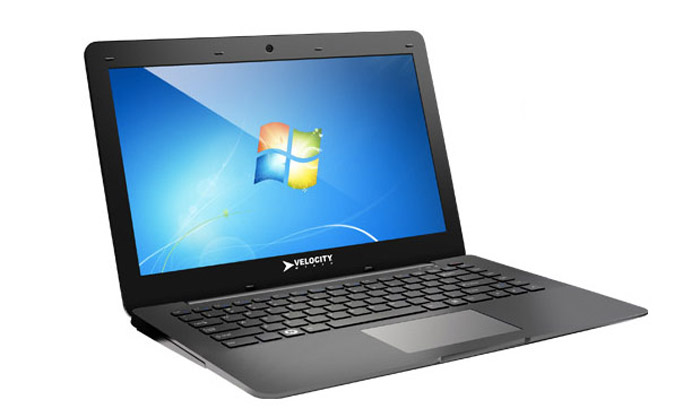 Building on the expected demise of netbooks Velocity Micro has updated its NoteMagix ultrabook line with three new models, which despite being very light and small-sized, have managed to include a fully working DVD optical drive.
The new models in question include the U430, U450 and U470 ultrabooks with all of them offering 14-inch WXGA displays at 1366 x 768 pixels, a built-in 720p web camera, 4 GB of DDR3 RAM, Intel HD 4000 graphics, Windows 7, Bluetooth and 802.11n Wi-Fi as well as Gigabit Ethernet and a battery that can last up to six hours. The U430 however is the entry level model – it comes with an Intel Core i3-3217U processor, 4 GB of RAM and a 500 GB hard drive plus 24 GB of flash memory – all for USD 800. The U450 ups the hardware to an Intel Core i5-3317U processor and a 120 GB Intel 520 Series SSD for a price of USD 900. Finally the U470 is the most powerful of all of them – it comes with an Intel Core i7-3517U processor and a 240 GB Intel 520 Series SSD – all for USD 1100.
The Velocity Micro NoteMagix U430, U450 and U470 models are available now and you can get yours online too.
Source: Velocity Micro