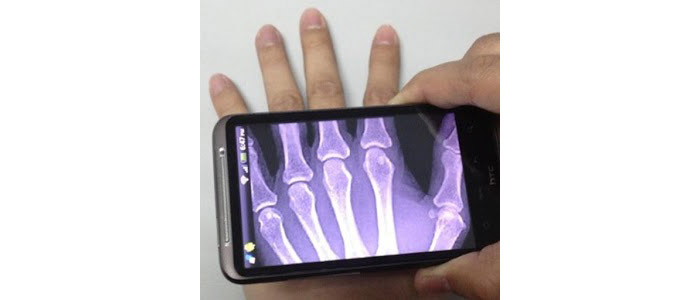 When you take a look at Google Play and more precisely the section for free software you will likely see one application making progress almost to the top. This small app is called Xray Scan – but worry not as it has been created for performing pranks only.
Xray Scan tries to fool your friends that it takes X-Ray pictures of your hands. It does succeed to an extent though judging from the pictures that we saw online. Don't expect too much of this application though as in our case the app installed just fine but only showed a cut-down X-Ray picture of a hand which had nothing to do with a real such picture. We don't know how this one got taken and where and we were hoping that the app would use our two integrated cameras, but this was something that did not happen.
Anyway if you want to spend some time tinkering with this program you can find it here on Google Play for free.