The LG Display company has achieved a new first in the digital industry by rolling out the first plastic e-paper display in the world on a large scale basis.
The new electronic device will be mainly implemented in the e-book sector, although it is likely to appear in other places. The gizmo comes with a 6-inch XGA display that works at 1024×768 pixel resolution and relies on e-ink to show images and text.
LG Display's efforts with the plastic EPD are said to deliver a paper-like reading experience thanks to a plastic substrate which is as slim as cell phone protection film, while sporting a flexible design that lets the reader bend it at a range of 40 degrees from the center of the screen. The e-paper is also 0.7 mm thin, making it 33% slimmer compared to the current glass EPD, while being half the weight at just 14 grams. LG also claims that its latest invention is very durable after putting the plastic EPD through the paces by experiencing repeated drop tests from 1.5 m above the ground without any scratches or breakage as a result.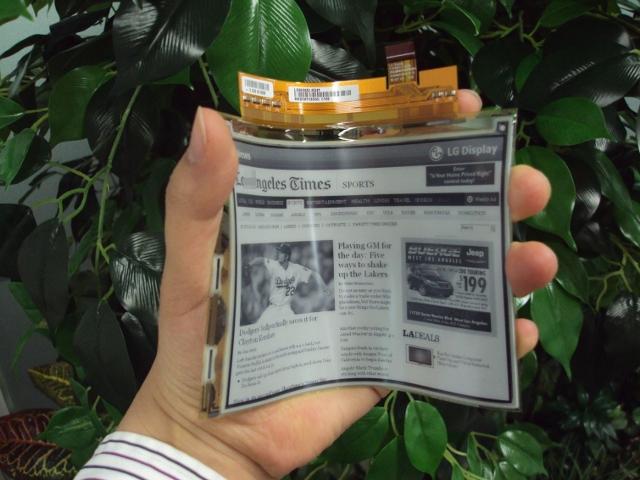 The new e-paper is expected to reach mass-market retail availability next month. No word on pricing though.
Source: Ubergizmo