Garmin today announced its newest generation running watch, the flagship model – Forerunner 610. The slim sport watch feature robust and weather-proof design, it is GPS-enabled and is equipped with 128 x 128 pixels resolution touchscreen display that allows you to configure up to 4 training pages with up to 4 data fields.
The Forerunner 610 uses a vibration motor for alerts such as heart rate, pace and distance when audible tones cannot be heard. It is capable to display information about distance, pace, GPS position, heart rate, calories and even can guide you back to the starting point of your run, giving you the freedom to explore new routes and always find your way back.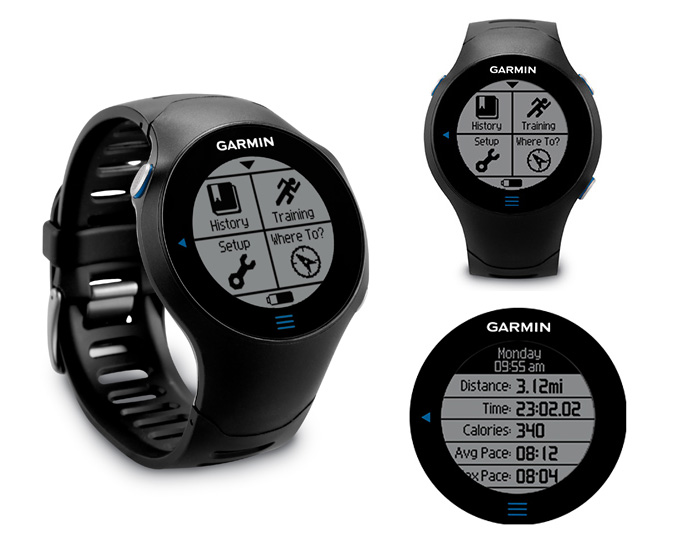 The new Training Effect feature allows runners to track their training intensity, giving them information about "the impact of exercise on aerobic fitness and lets you know how the workout improves your fitness during the workout." Also included Virtual Racer feature, lets you race your previous bests or challenge any activities uploaded to Garmin's Connect site.
The watch weighs 72 g, has a rechargeable lithium-ion battery and comes with a charging cradle. It will be available second quarter of 2011 for $ 349.99 or with premium heart rate monitor for $ 399.99.
"Running with Forerunner 610 is like having a coach with you every step of the way," said Dan Bartel, Garmin's vice president of worldwide sales. "From giving the basics such as pace, distance and time to monitoring your effort through heart rate, creating interval workouts and racing a friend on the other side of the world, Forerunner 610 becomes a necessary partner for all serious runners."
Source: Garmin