Accessory company Genius, has released their iF award-winning gadget, which can be wear as a ring on your finger and allowing you to control your PC or laptop.
The Ring Mouse packs a 2.4GHz receiver inside, giving you wireless control of up to 10 meters and uses patented touch-control technology for scrolling with up to 1000 dpi movement sensitivity. It also has two small buttons that act as the left and right mouse buttons,  and a built-in rechargeable Li-Ion battery. The little rodent comes with Pico USB receiver, hard-shell carrying case and is bundled also with ioMedia software that along with multimedia control like play/pause, fast forward/rewind in Windows Media Player, provides control and in applications like IE, Windows Picture and Fax Viewer, and Adobe Reader.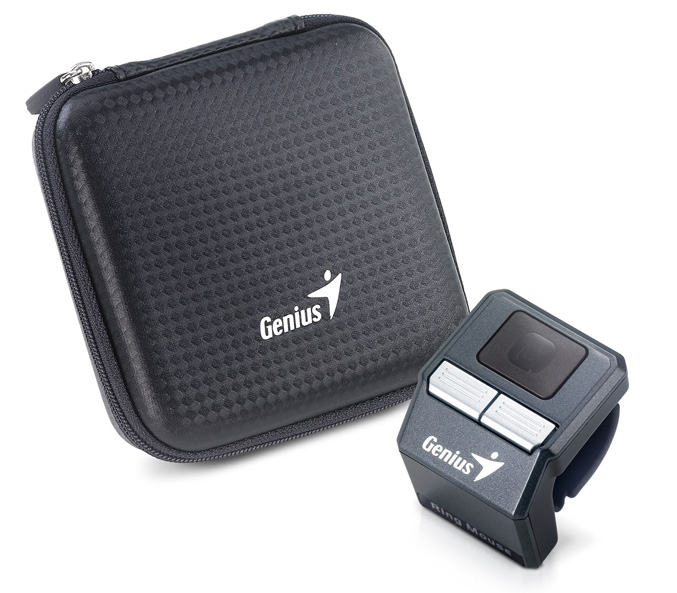 If you like it, can be yours for $69.99.