Magellan has unveiled a new eXplorist handheld GPS devices, extending their award-winning, rugged GPS series. The new models have codenames eXplorist 510, 610 and 710, each of them has a 3-inch touch-sensitive display, high-sensitivity GPS,  a 3.2 mega-pixel camera with auto-focus, microphone and speaker to record geo-referenced images, videos, and voice notes.
The new GPS devices are waterproof (IPX-7) and come preloaded with "the most detailed worldwide map in the industry"- Magellan's World Edition map, which contains the complete road network for U.S., Canada, Western Europe and Australia. The top model eXplorist 710comes with Summit Series topographic map and City Series turn-by-turn map, which allows users to navigate their vehicles "through busy city streets on their way to their outdoor adventures". The other two – the eXplorist 610 and 710 feature a 3-axis electronic compass and a barometric altimeter for precise orientation, accurate elevation information, and enables for weather pattern tracking. Also each model features Magellan's award-winning OneTouch favorites menu, silent proximity alarms , they have expandable memory, paperless geocaching, high sensitivity GPS enabling 3-5 meters of accuracy, GPX compatibility, 16 hours of battery life, high sensitivity GPS enabling 3-5 meters of accuracy, vertical profiling, a digital almanac, track summary statistics and area calculation.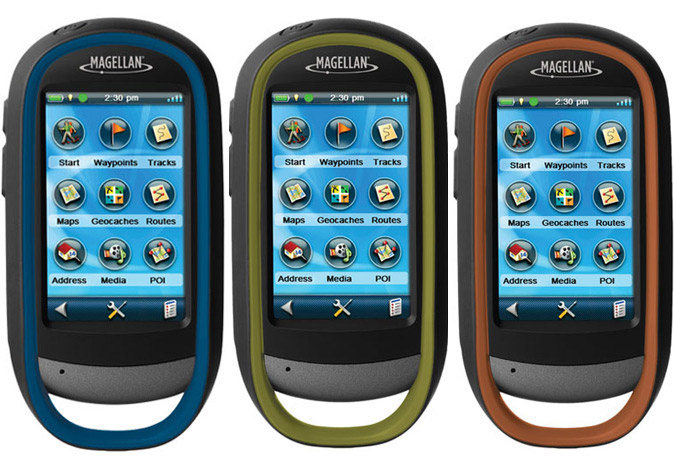 The new Magellan eXplorist GPS devices will be available to consumers worldwide in the 4th quarter, 2010. The prices are as follow : 510 $349.99, the eXplorist 610 $449.99, and the eXplorist 710 $549.99.

"With the popularity of social networks, the GPS industry is shifting towards more online experience sharing," said Justin Doucette, Director, Outdoor Product Marketing, Magellan. "There are many sites that allow for geographic and multimedia data to be posted and shared with others. The eXplorist series allows users to bring their adventures home with them, catalog for future reference, and share online with family and friends."