Pioneer USA Pioneer started shipping its first line of 3D Blu-ray, featuring latest HDMI standard, 1.4a, 36-Bit Deep Color support and company's PureCinema technology that upconverts standard definition video sources to 1080p. The 3D models also support the latest high-quality audio formats including DTS-HD Master Audio and Dolby TrueHD.
The new line include t he BDP-430 model and two Elite models the BDP-41FD and BDP-43FD. The three new models employ the Precision Quartz Lock System (PQLS) for jitter-free reproduction of Blu-ray Disc, DVD and CD content, also come equipped with the iControlAV iOS app which allows you to turn your iPad, iPhone or iPod touch into a full-fledged remote control. The first (BDP-430) of course support s 1080p/24fps, high-definition audio, optional wireless connectivity with a USB adapter (sold separately), allows to stream content from YouTube, Netflix, Pandora and Youtube and is currently available for a suggested retail prices of $299.
The Elite BDP-41FD also include a RS-232 port for custom installation access and control, is available for a SRP of $399.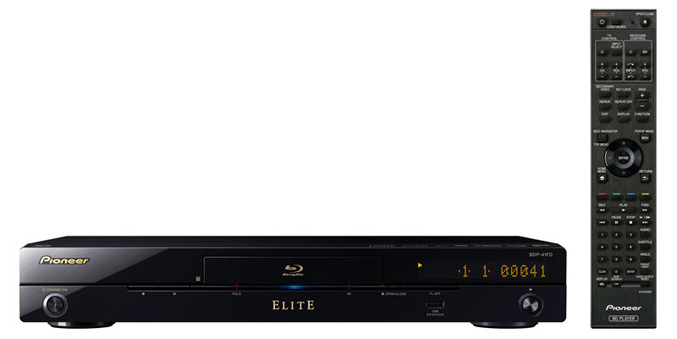 The high end model  BDP-43FD features higher quality internal components, an Armored Chassis Construction to reduce vibration, Drive Mechanism Shock Absorbers, Gold-plated HDMI Terminal,  Media Server Client to enjoy a variety of supported content stored on compatible PCs and other media servers and a RS-232C Port, it is retailing for a SRP $499.