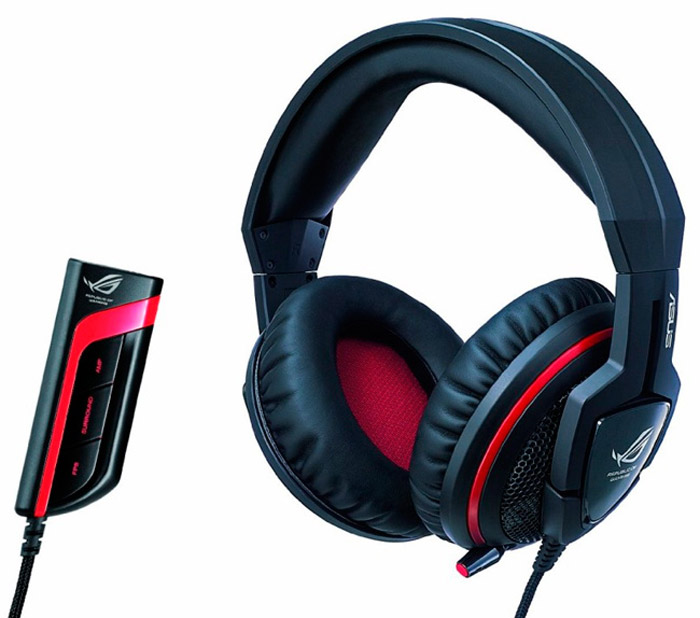 True to its Republic of Gamers brand, ASUS has added two new products of the same series – but this time they come in the form of headsets.
The ASUS ROG Orion PRO and Orion gaming headsets have been designed in such a way as to bring gamers the best audio immersion and positioning needed for every game out there. Betting on user comfort the ROG Orion PRO and Orion possess 100 mm over-ear cushions for greater comfort and offer improved audio thanks to large 50 mm neodymium drivers.
The new headsets also come with passive noise cancellation that can eliminate up to 30 dB of high frequency ambient sound such as environmental noise and human voice. Thus gamers can fully immerse themselves in the game without paying attention to other sound. The headphones boast a retractable microphone boom too – designed for easier angle adjustment and neat storage when not in use.
The ROG Orion Pro headphones have the edge over the competition with the addition of the driver-free ROG Spitfire USB audio processor. It comes with three modes – FPS EQ for better audio positioning in first person shooters, 7.1 virtual surround, and headphone amplifier. Each has a dedicated one-click on/off button, with no need to enter a software interface. FPS EQ has been developed by analyzing the audio characteristics of several leading first person shooters, with advanced sound algorithms built into the hardware to improve equalization and bring out details with better clarity. Gamers can hear opponent movements, gunfire, call-outs, and other auditory cues with better directional precision, contributing to successful play. The 7.1 virtual surround mode presents lifelike and distortion-free in-game surround. Its design optimizes effects originally not programmed specifically for games, resulting in more natural and balanced enveloping in-game audio. ROG Spitfire's integrated headphone amplifier features ROG engineering that boosts in-game sound detail, and has been tailor-made to match the tonal performance of ROG gaming headsets, as opposed to off-the-shelf headphone amplifiers.
Pricing is unknown at the moment.
Source: ASUS