The Taiwanese ASUS has unveiled the ROG TYTAN CG8890 desktop gaming PC that has the best hardware available and may as well be the fastest gaming PC out there.
The ROG TYTAN CG8890 is based on Intel's six-core Core i7-3960X processor and allows instant CPU overclocking with speeds reaching as far as 4.2 GHz. To do this the system offers three overclocking modes – Startup Mode that overclocks the CPU to 3.8 GHz, Turbo Gear Mode which runs the processor at 4.0 GHz and Turbo Gear Extreme Mode that runs the CPU at 4.2 GHz.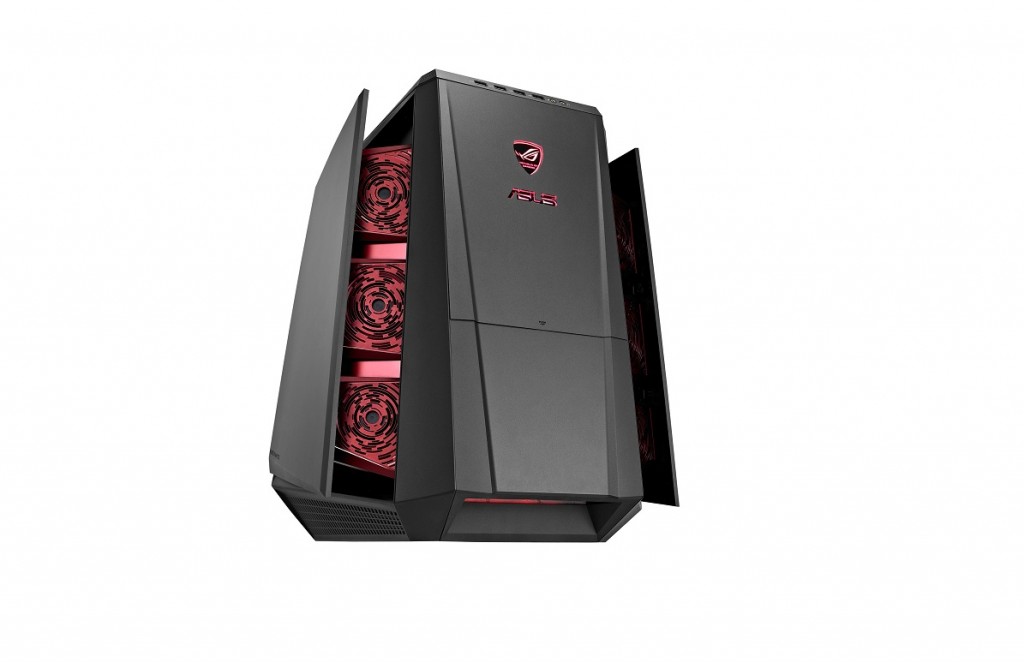 The CPU itself provides plenty of power but there's more to the ROG TYTAN CG8890 – ASUS has also tossed in there a dual-GPU GeForce GTX 690 graphics card as well as dual 128 GB SATA3 SSDs in RAID 0 that deliver more than four times greater data transfer speeds when compared to regular hard drives. There's great audio too – ASUS Xonar DX sound card that provides 35 times clearer audio than on-board audio codecs, giving gamers an advantage over their opponents.
Finally the ROG TYTAN CG8890 is housed in a great looking chassis that transforms itself when the system is overclocked with various red and blue LED lights showing the overclocking mode the system is in at the moment. High clock speed means heat and this is why the ROG TYTAN CG8890 also offers liquid cooling for the CPU as well as 10-way venting.
Availability and pricing are unknown but the ROG TYTAN CG8890 won't cost a dime, that's for sure.
Source: Chiploco.com