The popular strategy game Civilization V has just gotten its first expansion pack, known as Civilization V: Gods & Kings – courtesy of 2K Games and Firaxis Games. The expansion brings a number of new features and types of gameplay and will surely be of interest to any Civ V gamer.
Perhaps the most important new features of this expansion are the re-introduction of religion and espionage, which were found in previous Civilization games but not in Civilization V. The religion feature allows players to choose a pantheon of gods and create Great Prophets to spread their customised religion across the world, while espionage allows users to spy on foreign cities, steal advanced technologies, rig elections, and perform coups.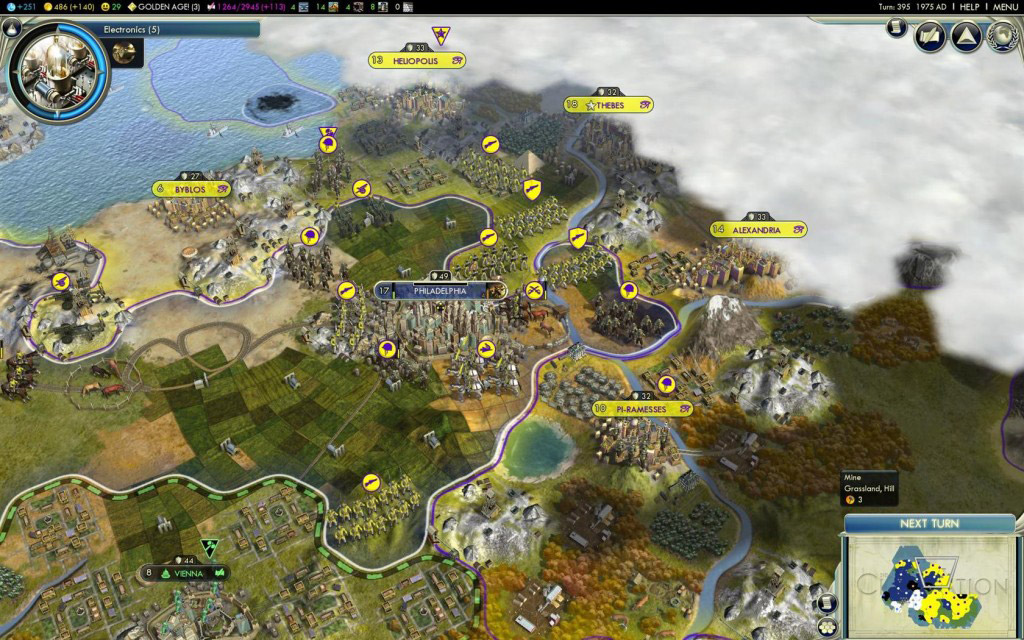 Additionally the game now has a number of new technologies, 27 new units, 13 new buildings, nine new Wonders, nine new civilizations and three new scenarios, one focused on the Medieval period, the second detailing the fall of Rome, and the third providing a Victorian steampunk experience, which will give players a little something different to the more historic gameplay they are used to.
"We can't wait for fans to get started on their quest to achieve world domination in all-new ways with Civilization V: Gods & Kings," said Sid Meier, director of creative development at Firaxis Games. "Gods & Kings is one of the best expansions we've ever created, delivering countless hours of new gameplay experiences for Civ players around the world."
Finally the expansion comes with an improved AI and combat system that now employs a more balanced army composition. There's also an improved navy system with better use of melee and ranged ships and two new city-state types – Mercantile and Religious for expanded questing and diplomacy.
The Civilization V: Gods & Kings expansion is now available in the US for 29.99 USD. The international version will be available on June 22.
Source: VR-Zone