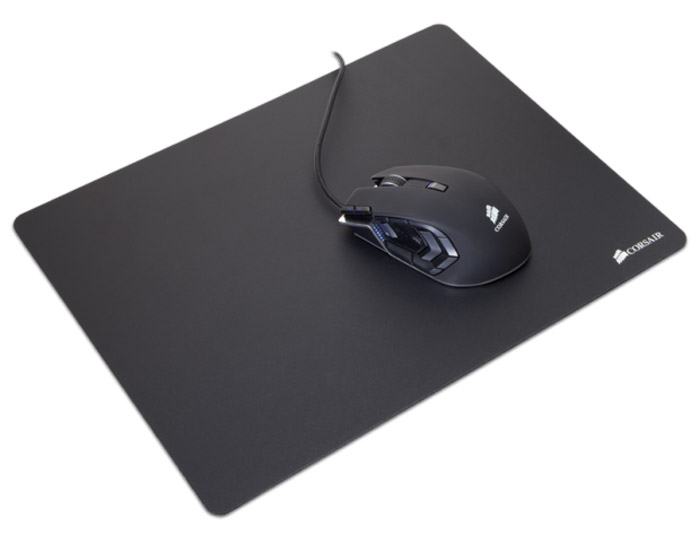 For all the gamers out there Corsair has prepared two new gaming mouse pads – the Vengeance MM200 and Vengeance MM400 with both of them delivering gaming grade surfaces and best-in-class gaming experience.
"Just as performance sports cars need premium-quality tires in order to maximize performance on the road, a high-quality gaming mouse mat is essential to maximize the performance of gaming mice like the Vengeance laser gaming mice", said Ruben Mookerjee, Vice President and General Manager of the Components Business Unit at Corsair. "Corsair gaming mouse mats are engineered from the ground-up to deliver the consistent performance that gamers demand, so they can focus on winning."
The Vengeance MM200 mouse pad features a glide-optimized textile surface that has been carefully screened to ensure consistent tracking with any gaming mouse sensor. Features of the MM200 include fray-resistant edges, and a non-slip rubber base to prevent bunching or slipping during intense gameplay. The MM200 is available in four sizes, including extra large and wide formats, to suit different playing styles.
The Vengeance MM400 mouse mat features a tuned, low-friction polymer surface that has been engineered to provide outstanding glide and precise control, for pixel-accurate aiming. The surface is particularly effective when used with performance laser gaming mice, such as the Corsair Vengeance Series mice. The MM400 is available in a single, over-sized format with 957cm2 of available gaming surface, to ensure you won't run your mouse off the edge in a critical moment.
The Corsair Vengeance MM200 and M400 mouse pads are backed by a 1-year limited warranty, and are available now from Corsair's worldwide network of authorized retailers and distributors. The suggested US retail prices are listed below.
MM200: Small USD 12.99; Medium/Large USD 14.99, Extra Large USD 24.99, Wide USD 16.99.
MM400: USD 29.99.
Source: Corsair