May 15, 2012 is to remain a great day for all gamers around the world due to a simple fact – the long-awaited Diablo III RPG is finally here!
The third instalment in the Diablo series is now available at stores around the world with the official launch being celebrated with special Diablo III launch parties. Gamers who have already obtained the game can now also enjoy Diablo III online with special Blizzard servers dedicated to the game now open to everyone who's got the game.
For people who have not played Diablo before Blizzard now has a Diablo III demo version that allows players to finish the entire first game act and develop their character up to level 13. The demo can also be shared using the so-called Guest Pass but Blizzard does not say whether the number of passes is limited or not.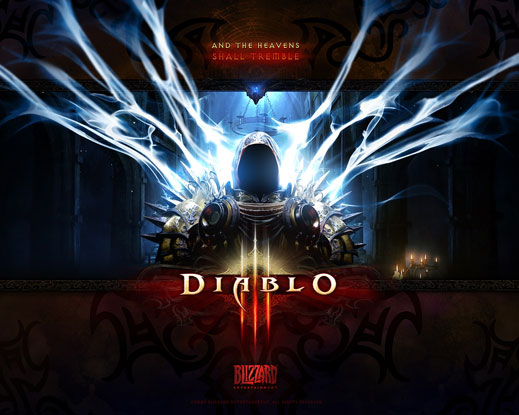 Diablo III arrives nearly 12 years after Diablo II was launched in the distant year 2000. The first Diablo game was launched in 1996 winning awards such as Game of the Year. Diablo players fight forces of evil and hell using a special character that they can develop in any way they wish.
In order to enjoy Diablo III you need a PC running at least Windows XP SP3, Windows Vista SP2 or Windows 7 SP1 with DirectX 9.0c installed or newer, an Intel Pentium D 820 processor at 2.80 GHz or AMD Athlon 64 X2 4400+ CPU or better, 1 GB RAM for Windows XP and 1.5 GB RAM for Windows Vista/7, 12 GB of free hard drive space, an NVIDIA GeForce 7800 GT 256 MB or ATI Radeon X1950 Pro 256 MB video card, a DVD-ROM drive and an Internet connection. Your monitor must also be able to support at least 1024 x 768 pixel resolution. A Mac version will also be released with requirements very similar to these.
Source: PCWorld.bg