Mad Catz has announced, that they have started to ship their highly anticipated Cyborg R.A.T.9 Wireless Gaming Mouse, which is equipped with a 5600 dpi laser and utilizes 2.4GHz wireless technology, delivering an estimated latency of less than 1 millisecond.
Mad Catz's top-of-the-range R.A.T.9 mouse combines the power and performance of the R.A.T. 7 with 2.4GHz wireless technology with "near zero lag or dropout." It has a lightweight metal chassis and packs a new generation 'twin eye' 5600 DPI laser sensor, that reads each axis separately for pinpoint accuracy and can tracks up to 6 meters per second. Can store 4 individual DPI settings and you can toggle between them via an integrated toggle switch.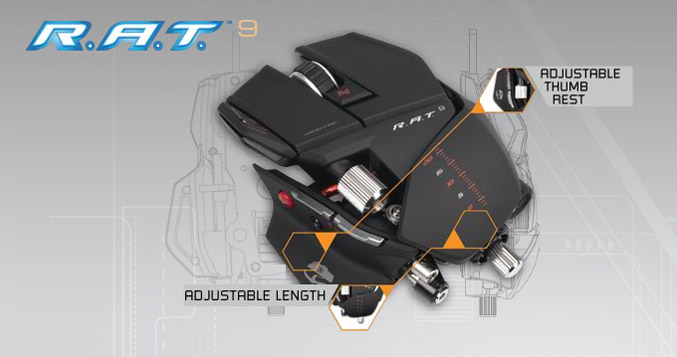 The mouse has 5 programmable buttons, which combined with a 3 position mode switch allows for a total of up to 15 user definable commands. It also feature a "Precision Aim mode", that  allows gamers to hold down a button and temporarily slow down cursor movement, steadying the aim.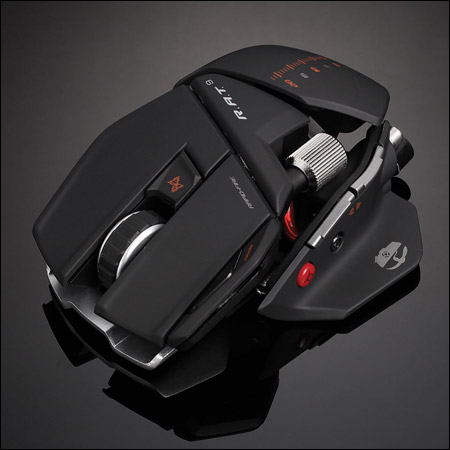 R.A.T. 9 has an the same interchangeable palm rest, adjustable pinkie grips, and adjustable length, width and height settings as featured on the Cyborg R.A.T.7. It comes with five 6-gram removable weights, which allows gamers to set the desired weight for individual preference. The mouse is powered by lithium-ion rechargeable battery system, which include 2 custom built lithium-ion battery cells and a desktop charging unit, allowing the gamer to perform a 'hot swap' whenever and wherever needed, and providing up to 9 hours of continuous gaming, and up to 4 days normal use.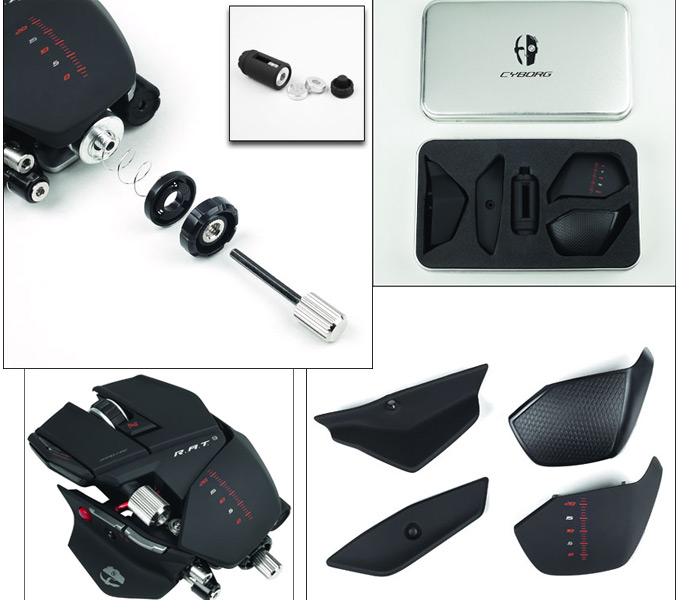 The R.A.T.9 is compatible with Windows 7, Vist and XP and included Cyborg ST software allows gamers to remap programmable buttons and create custom macros. The mouse MSRP is $149.99